Noctua NH-U12S Redux Heatsink Review
Author:

Dennis Garcia
Published:
Tuesday, July 6, 2021

Conclusion
There is quite a bit to talk about in this review so we will start with the basics. The Noctua NH-U12S Redux is designed to be a down market cooler with an attractive price aimed at OEMs and system builders on a budget. These builders would typically reach for the cheapest cooler they can find and is one reason by the CM Hyper 212 is so popular. I won't deny that the Hyper 212 is a great cooler but, it is designed to be cheap and the build quality reflects this and is one thing that makes the U12S Redux different.
Those of you who are familiar with Noctua coolers will know about the excellent build quality that goes into each product, both on the heatsink and cooling side. The NH-U12S Redux is very similar to both the U12S and U12A (featured in this review). All feature the "U" shaped single tower design with the only major difference being the number of heatpipes and their orientation in the cooling tower.
The NH-U12S Redux features an 8 heatpipe design while the larger U12S has 10. The cooler chosen for this review is the U12A and comes with a total of 14 heatpipes and is matched with two of the powerful NF-A12x25 cooling fans.
For the NH-U12S Redux you will get a single NF-P12 Redux fan which does an excellent job by itself but can be upgraded with the Nocuta NA-FK1 Redux secondary fan kit. This kit comes with a single NF-P12 Redux fan and a special set of vibration dampers that spaces the fan away from the cooling tower. While this might seem "bad" from a cooling perspective the space is done to prevent a unique fan harmonic and ensure that the cooler remains efficient and quiet.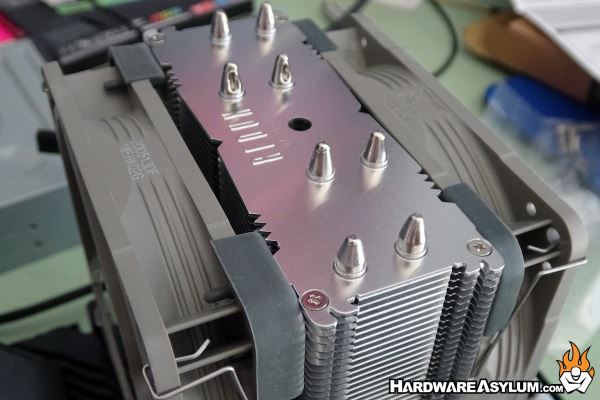 Overall performance is quite good matching that of the classic Hyper 212 Black Edition and while it cannot match the cooling power of the larger NH-U12A it can be improved by tweaking the motherboard fan profile to be more aggressive. If you are in the market for the Noctua NH-U12S Redux I would recommend the secondary fan kit if you are using a Core i7 for better cooling performance under high processor loads.
Good Things
Excellent Performance
Noctua Mounting System
Four Heatpipe Solution
Compact 120mm Design
Supports Dual Fans
Bad Things
Single fan works best on lower powered systems
Hardware Asylum Rating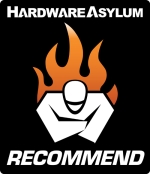 Noctua NH-U12S Redux Heatsink Review
Recommend
https://www.hardwareasylum.com