Noctua NH-U12S Redux Heatsink Review
Author:

Dennis Garcia
Published:
Tuesday, July 6, 2021

Introduction
Cooling a modern CPU might be one of the most important aspects of any build. If you skimp on your cooling method you will be left with throttling issues and excessive noise. If you go overboard, you can still have issues with noise along with excessive cost and sizing concerns as you wouldn't believe how many times I have encountered AIO watercoolers that simply did not fit.
In this review we are looking at the Noctua NH-U12S Redux. The Redux is a streamlined and accessibly priced version of the popular NH-U12S which had become a very popular due to its overall performance and form factor. As the name suggests, the Redux line is designed to be a more affordable version that can still deliver good performance under certain conditions.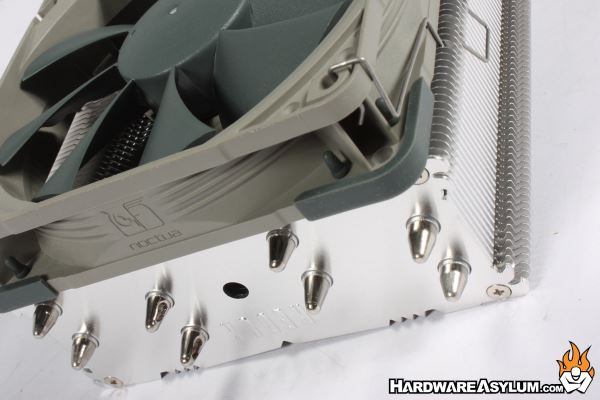 The NH-U12S Redux is a single tower cooler design. The "U" indicates the heatpipe style that makes a "U" starting on one side of the cooling tower, passing though the cold plate and back to the other side of the tower. For this design there are a total of four heatpipes with 8 verticals passing though the cooling tower.
Per the typical Noctua design you will find that both narrow ends of the cooler are sealed off. This is how the individual cooling fins are attached and stabilized which can also act as a guide to ensure that air entering the cooler will pass completely though for higher efficiency.
As we have seen with many down-market coolers the thermal compound is already applied. This is a machine screen and stamping process and ensures the proper amount of compound is pre-applied. Of course, you can remove and reapply your own thermal compound but, when it comes to OEM and Boutique system builds the less time you spend assembling individual components the more time you have to build more computers. This makes the pre-application of TIM a major time savings.
Cooling the NH-U12S is handled by a single NF-P12 redux - 1700 PWM cooling fan. I reviewed these fans back in 2018 and found them to be extremely good with plenty of options available. And, for some, the new color scheme is highly desirable.
I was lucky enough to get the optional Noctua NA-FK1 Redux secondary fan upgrade kit for the NH-U12S that comes with a single NF-P12 cooling fan, mounting wires and four vibration pads that are thicker than the standard. This added thickness is important as it eliminates the fan feedback vibration common to the thinner Noctua coolers when a secondary fan is attached. Spacing it away from the cooler prevents this vibration while also enhancing the overall cooling performance.