Noctua TRX4 Threadripper Cooler Roundup
Author:

Dennis Garcia
Published:
Tuesday, April 14, 2020

Introduction
Threadripper is an interesting platform as it isn't designed so much for the computer hardware enthusiast as it is for content creators, professional workstation users and those who like the idea of having one of the most powerful processors money can buy. During my time reviewing the Threadripper 3960X and a grip of TRX40 motherboards I have come to respect what the Threadripper can do and what the limitations are.
One of those limitations is related to cooling. Every Threadripper 3 comes bundled with an asetek based AIO watercooling bracket. This bracket allows you to adapt any AIO using the round asetek pump block to the TRX4 socket type and is a great cooling option for those with a cooler already. Me being me I decided to take things one step further and picked up a Heatkiller IV Pro waterblock and assembled a full DIY waterloop for my motherboard reviews.
The Heatkiller allowed for some overclocking however the Threadripper platform as a whole doesn't overclock well leaving us to focus more on ensuring turbo clocks remain high over making the processor overclocker friendly.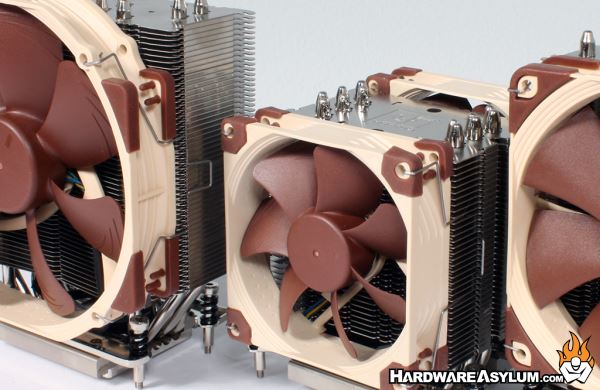 In this review we will be looking at the other side of cooling the Ryzen Threadripper focusing not on watercooling but rather how well this processor can be cooled using traditional air. To accomplish this we will be looking at three coolers from Noctua.
NH-U14S TR4-SP3
NH-U12S TR4-SP3
NH-U9 TR4-SP3
We have seen these coolers before. For instance I reviewed the NH-U12S SE-AM4 back in 2017 during the first Ryzen launch and the NH-U14S is a design that has been out since before I reviewed it back in 2013. Thing is these designs work and all Noctua needs to do is change the coldplate to match the new socket. That way the radiator and heatpipe configuration can be reused along with the allocated fan.
Of course my concern isn't so much about the cooler but how well the cooler performs on a hot platform like Threadripper especially considering that these coolers were designed for much older platforms that didn't produce as much heat. (At least before you introduce overclocking)
Here is a visual rundown of the three coolers in this article.
NH-U14S TR4-SP3
The largest of the coolers comes equipped with the NF-A15 fan. This fan is a 150mm fan situated in a 140mm frame allowing an extra 10mm of cooling performance at the tips.
NH-U12S TR4-SP3
The middle tier cooler that comes equipped with a powerful NF-F12 Focused Flow 120mm fan. These fans have been a workhorse for Noctua offering excellent pressure, acoustical performance and Focused Flow Fins that keeps the exhaust air in a column so it can be directed where it needs to be.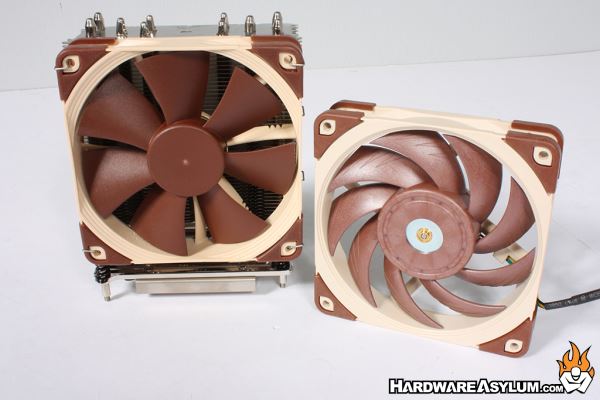 This cooler has 5 physical heatpipes as a U-Type tower which lowers the heat capacity over the U14S but, we might be able to overcome that by swapping the NF-F12 fans for a pair of NF-A12x25 fans. These are the latest 120mm fans from Noctua and are extremely powerful
NH-U9 TR4-SP3
This is the smallest cooler of the bunch featuring two 92mm cooling fans and a much wider radiator. The wider design offers more surface area and the six heatpipe design brings the capacity back up at the expense of actual air movement.
The NH-U9-SP3 is the only cooler that comes with two fans out of the box however both the U12S and U14S have options to install a secondary fan using the included wire clips.