SilverStone PF240-ARGB AIO Watercooler Review
Author:

Dennis Garcia
Published:
Sunday, November 10, 2019

Conclusion
By now most everyone has seen or used an AIO watercooler and as far as coolers go they have gotten very reliable and offer a level of cooling that is virtually unmatched. In this review we looked at the SilverStone Permafrost PF240-ARGB AIO cooler. This is a pretty typical AIO that features a dual chamber pump design and uses a microfin cold plate for improved heat dissipation. The radiator is very dense offering improved cooling and the included ARGB fans really had no issues in cooling the 240mm radiator.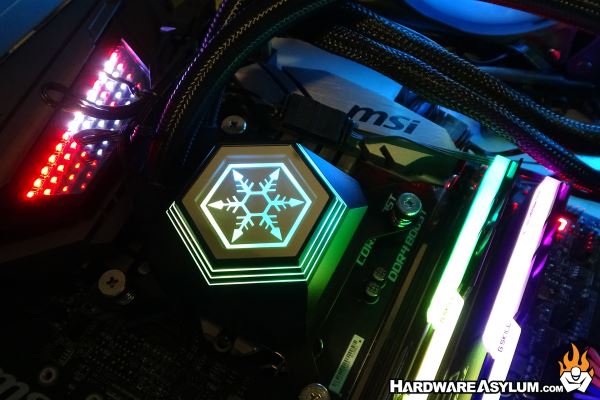 Installation was extremely easy as it followed many well established patterns. The LGA 115x platform we tested on required a backplate and to build up the mounting platform. Had this been an LGA 2011 or LGA 2066 the installation would be easier using the socket hardware and a set of standoffs.
Overall performance was extremely good offering typical temperatures that fit exactly where you would expect when compared to air cooling and a full DIY watercooler. The radiator size often will dictate thermal capacity and given that even at 5.3Ghz the load temperature remained steady indicates that the radiator was doing what it should.
I did feel that the overclocked load temperature should have been lower but, let's face it not many 9900k processors will run 5.3Ghz and all things considered 81c is not bad when you consider that the CPU was pushing a 200w TDP and had a relatively small die.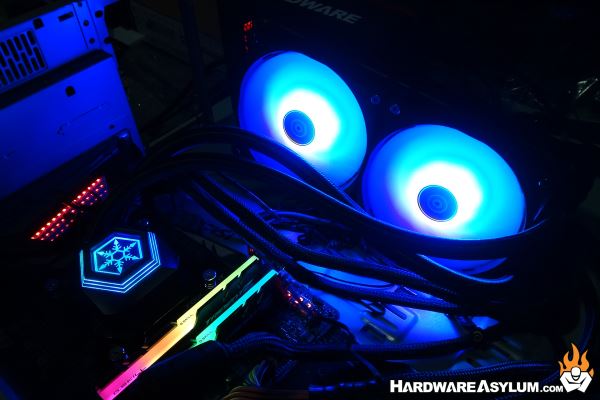 The final feature of the PF240 is the Addressable RGB that SilverStone does so well. Using the included controller you'll have access to a total of 10 different patterns with two different modifiers. Using the interface is a little cumbersome but quick to use. If you are looking to integrate the PF240 into an existing ecosystem you're in luck as the lights use a standard digital 3-pin connector and will work on virtually any motherboard with a digital RGB header.
Or, if you prefer an external controller you can use one in place of the motherboard or included control box given that the connector is the standard pin type.
Good Things
ARGB Lights
Excellent Cooling
Solid Installation
Braided Hoses
Large Water Lines
Dual Chamber Pump
Bad Things
Lots of wires to run
RGB controller is three buttons
When pump is running full speed you can tell
Hardware Asylum Rating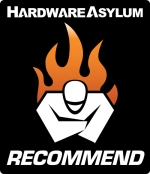 SilverStone PF240-ARGB AIO Watercooler Review
Recommend
https://www.hardwareasylum.com