Gigabyte Aivia Osmium Gaming Keyboard Review
Gigabyte Aivia Osmium Gaming Keyboard Review
Author:

Dennis Garcia
Published:
Tuesday, July 24, 2012

Introduction
The keyboard is an integral part of any desktop PC and serves as one of the primary ways to get your thoughts and actions recorded by the computer. What keyboard you choose usually come down to personal preference. Maybe you like the ergonomic designs that place comfort above everything or maybe you still like using an old straight board that simply gets the job done. Regardless of the design it is important to note that your keyboard should match your typing style and how you intend to use it.

While writers will often elect for a natural or ergonomic keyboard gamers are a little different. This group tends to concern themselves less with the shape and more with what the device can do and how it will help them win games. In this review I'll be looking at the latest mechanical keyboard from Gigabyte called the Osmium.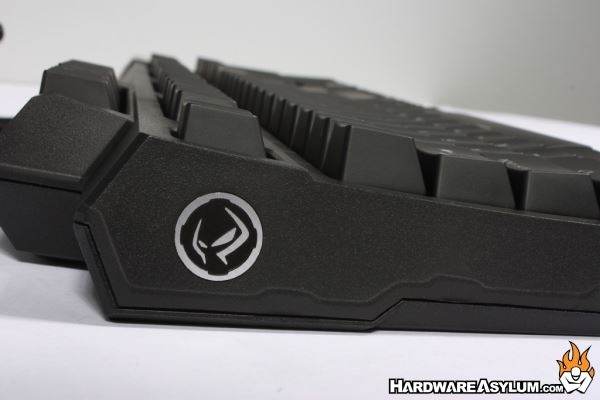 On the surface the Osmium looks like your standard wired desktop keyboard and vaguely resembles the older Aivia K8100 gaming keyboard that Ninjalane reviewed back in 2011. The keyboard follows the standard layout with QWERTY keys in the normal location and function keys located across the top. You'll find an attached 10 key off to the side and five macro keys located in the upper left.

A common theme with high-end keyboards is the use of mechanical key switches. The Osmium comes with Cherry Red switches which feature a short throw, solid feel, and slightly noisy demeanor. Mind you the keys are not much louder than a well used membrane keyboard but offer a solid feel that makes typing enjoyable again.