Gigabyte Aivia Osmium Gaming Keyboard Review
Gigabyte Aivia Osmium Gaming Keyboard Review
Author:

Dennis Garcia
Published:
Tuesday, July 24, 2012

Gaming Features
One feature that separates gaming keyboards from any of your standard designs is the ability to reprogram buttons to do any number of functions. The Aivia Osmium comes with five macro keys and the ability to save up to five different key profiles by pressing the Aivia logo located at the right side of the keyboard. By default the logo is backlit blue but will change colors to indicate which profile is active.

Typically when you configure a gaming keyboard the profiles are stored as a software configuration on your computer however the Osmium features dedicated memory allowing you to run the keyboard on any system and still retain the program data.

Aivia Ghost is the software you will use to configure the Osmium and for those who have used the previous version they will appreciate the updates that Gigabyte has applied.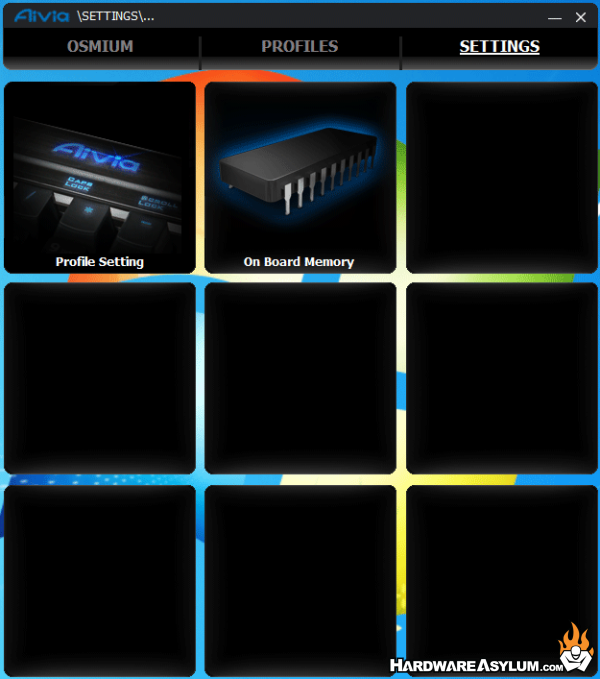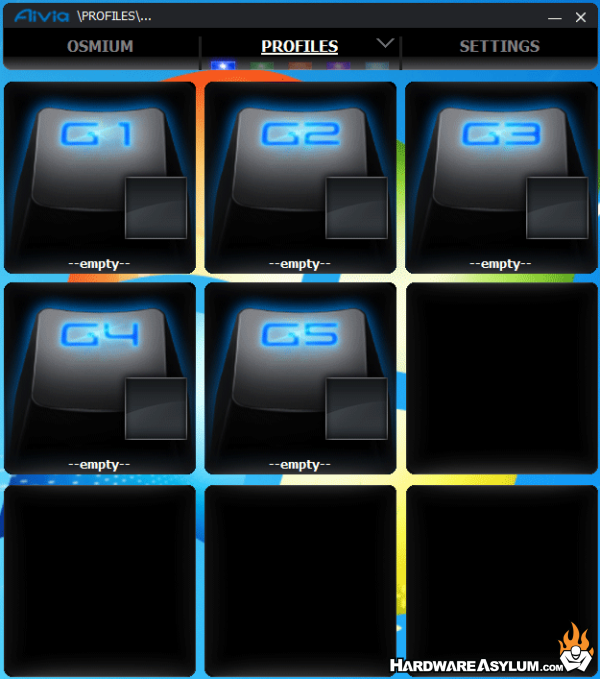 The software allows you to program each key to perform any number of key presses and then tweak those interactions with programmed delays. While this does very little when launching programs gamers will realize the importance that milliseconds make when pressing four or more keys in progression.