Lexar Hades RGB 3600Mhz Gaming Memory Review
Author:

Dennis Garcia
Published:
Monday, August 30, 2021

Lexar Hades RGB Memory Overview
Ever since the introduction of the heatspreader it has become one of the most recognizable selling points of any memory module. And, while heatspreaders do very little to increase performance their design can often make or break the success of the product on the open market.
The Hades heatspreader design is extremely clean with a matte black finish and nicely curved edges that frame the lower half of the memory module. Each heatspreader is comprised of two aluminum parts that meet together to encapsulate the RGB diffuser at the top.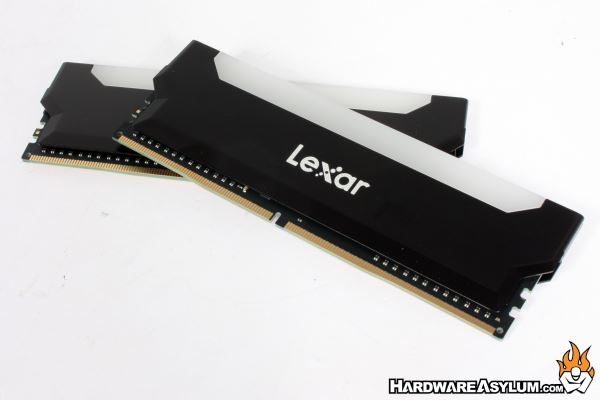 Across the top of each module, you will find the RGB diffuser which is designed to blend the RGB light and offer a nice transition between the individual RGBs on the module. Overall light diffusion is extremely good at both overall brightness and color rendering. When looking at the modules at a very low angle you can just make out where the RGBs are located and is not something you can distinguish from any normal vantage point.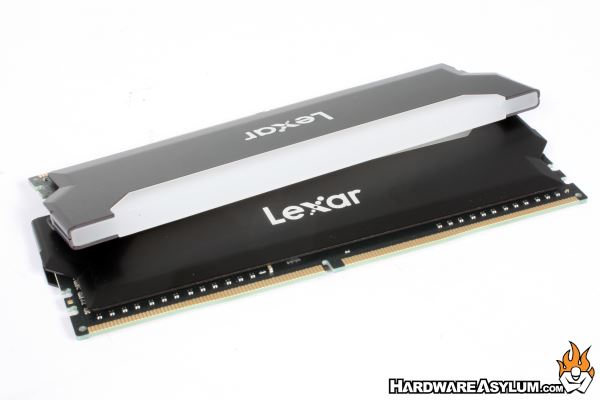 Lexar does offer their own RGB Sync software allowing you to adjust the lighting effects, color, intensity and speed. The modules are also compatible with all of the major lighting systems found on modern motherboards.
While I like the idea of a standalone software I find it best to use the motherboard sync system to control the RGB and if your motherboard lacks these features simply buy the non-RGB edition and get back to gaming.