Lexar Hades RGB 3600Mhz Gaming Memory Review
Author:

Dennis Garcia
Published:
Monday, August 30, 2021

Introduction
There is no denying that RGB has really redefined the DIY computer market and what started as some fancy lights on a MSI motherboard has exploded into an entire range of components including just about everything you could install into a modern PC.
In this review we will be looking at the Hades RGB DDR4 Desktop Memory from Lexar. From what I can tell this will be Lexar's first RGB memory product and is only one part of the entire Hades line of memory designed for high demand systems like gaming and content creation.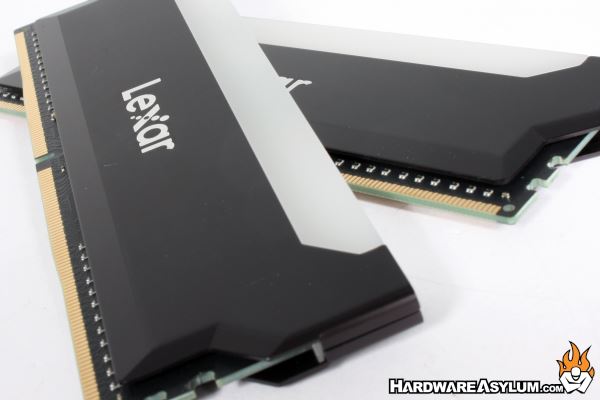 There are two versions of Hades memory module. The product featured in this review are RGB enabled and available in module densities of 8GB and 16GB. You can buy them as individual modules or in kits up to 32GB. The second version is similar but part of their Hades OC line and features no RGB lights but is available in similar densities.
When it comes to speeds the two kits are virtually identical with an upper speed range of 3600Mhz and common range of 3200Mhz. The OC modules offer speeds down to 2666Mhz which makes me wonder if the OC is an indication of OverClocking or something generic like "Orange County".
The modules featured in this review are the 32GB Kit comprised of 2x 16GB modules with full Addressable RGB lights across the top and a CAS Latency (CL) of 18 which makes them pretty typical when it comes to overall speed and module density on the market.