Lexar Hades RGB 3600Mhz Gaming Memory Review
Author:

Dennis Garcia
Published:
Monday, August 30, 2021

Conclusion
In this review we looked at the Lexar Hades RGB 3600Mhz 32GB Dual Channel Gaming Memory Kit. These modules are currently available in (2x8GB) 16GB and (2x16GB) 32GB kits with speeds ranging from 3200Mhz to 3600Mhz. The modules feature a very simple and modern heatspreader design that blends well with the RGB diffuser. Unlike some other RGB enabled modules, the light strip consumes the entirety of the module and looks quite nice.
I have been using and reviewing memory for many years and to be honest these modules have left me with very little to say. As the benchmarks have shown these modules performance exactly how they should, the RGB lighting can rival that of the popular GSKill Trident Z RGB modules and unlike other modules on the market these are available in 32GB kits which opens most systems up to using a total of 64GB of high-speed RGB enabled memory.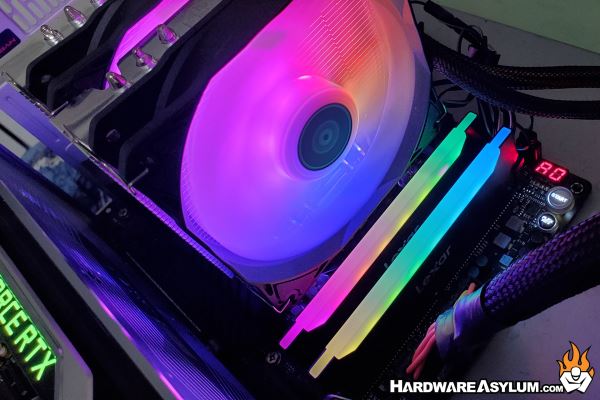 Overall, the Lexar Hades RGB modules do the job and look great doing it. While I generally test memory on the Intel platform the real gem is that 3600Mhz is also a magical number in the memory world. The speed offers great stability on the Intel side of things AND it is the desired speed to get a 1:1 infinity fabric on the AMD side. This translates into efficient performance and you can get when buying the right module.
I found the RGB implementation to be extremely good with an excellent diffuser that looks good from any angle. These modules are currently available on Amazon and can be found on the Lexar Amazon storefront.
Good Things
Great RGB Lights
Available in 32GB Kits
Simple Heatspreader Design
Great Out-of-Box Performance
Bad Things
Limited overclocking headroom
Simple heatspreader design