Gigabyte G1 Sniper A88X Gaming Motherboard Review
Gigabyte G1 Sniper A88X Gaming Motherboard Review
Author:

Dennis Garcia
Published:
Monday, October 07, 2013

Benchmark Configuration
The system as it was tested
Gigabyte G1 Killer Sniper A88X - A88X Chipset
AMD A10-6800K APU (4.1Ghz) Quad Core 2 x 64KB L2 Cache 2 x 2MB L3 Cache
Thermaltake Water 2.0 Performer
1x nVidia GTX 770
2x Corsair Dominator Platinum PC2133 8GB DDR3 (10-12-11-29)
Western Digital VelociRaptor 150gb SerialATA 10000RPM
LG 20x Super Multi GSA-H55L
Thermaltake Toughpower Grand 1050 Watt PSU
Windows 7 Ultimate 64bit

CPU-Z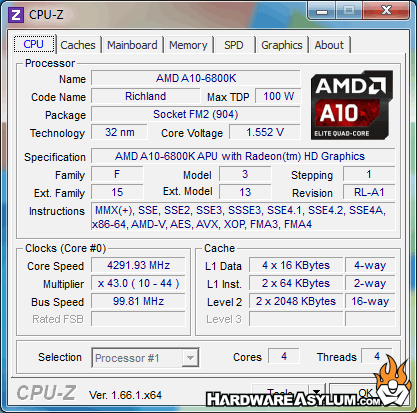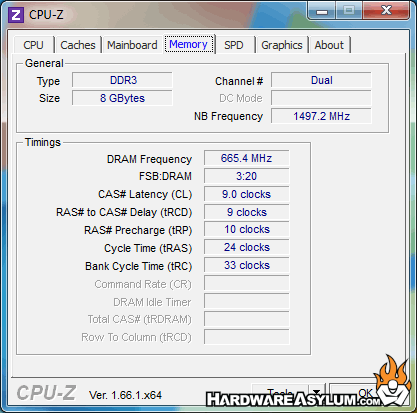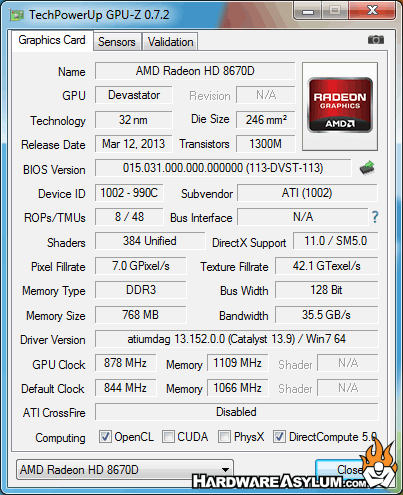 Our motherboard testing suite has been compiled to subject the system to a variety of different scenarios that help uncover some of the subtle differences in motherboard design. Normally these differences are driven by the processor and BIOS programming but with the advent of an IMC and PCI Express moving to the CPU we have discovered that raw performance numbers are virtually identical across the systems.

Our new approach is to look at total system performance and minimize the variances. The results will tell us how the system responded as a total package and also give us something to use in our comparisons.

It seems a little unfair to have our A10 go head to head with a Core i7 3770K or Haswell chip so in this review we will be using the onboard graphics vs the nVidia GTX 770, at least for the gaming benchmarks. CPU benchmarks will show overall performance and, we'll save you the trouble and flat out say, Intel is faster. It is difficult to determine how much faster because we don't have a chip available to compare the A10 against.