Gigabyte G1 Sniper A88X Gaming Motherboard Review
Gigabyte G1 Sniper A88X Gaming Motherboard Review
Author:

Dennis Garcia
Published:
Monday, October 07, 2013

Introduction
When it comes to gaming specific motherboards there are several things to consider from the color and lighting effect to technical things like what processor it is comparable with and how much memory it supports. None of those things really help with the modern gaming experience yes, the system may look good and benchmark well but do they help immerse you in gaming bliss?

Admittedly as enthusiasts we often look for motherboards that offer the most expandability because we want to run multiple graphics cards, custom network controllers and the best audio card money can buy. These are the things that make a good gaming system and just happen to be available on the Gigabyte G1 Sniper A88X.

In this review we will be looking at a gaming motherboard based on the FM2 processor family from AMD. Many of you will know FM2 by the processor codename of Trinity and Richland which happen to be the new desktop APU processors that combine high-end graphics with efficient processors. We say efficient because they aren't as powerful as an Intel Core processor but arguably come with a better graphics processor.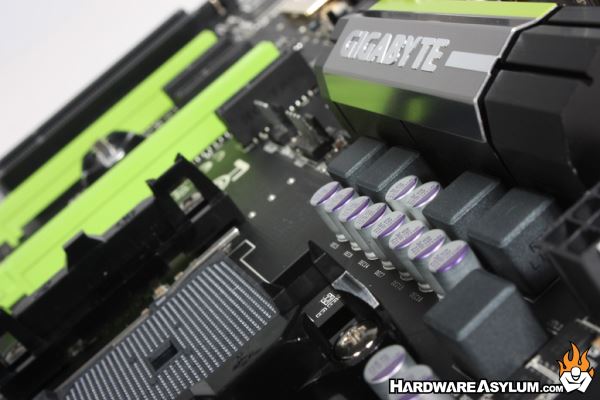 We first saw this motherboard at Computex and we immediately impressed that Gigabyte actually created a gaming motherboard using the FM2 processor when so many other mfgs had discredited the platform as being slow and un-sellable. Don't get us wrong, people do buy AMD APUs and CyberPowerPC even has an entire gaming line dedicated to them but, when hardware enthusiast are looking at a system they often consider the entire package starting with raw performance. Then if anything is lacking they will add expansion cards to fill in the gaps.