Gigabyte G1 Sniper Z87 Motherboard Review
Gigabyte G1 Sniper Z87 Motherboard Review
Author:

Dennis Garcia
Published:
Monday, February 17, 2014

Benchmarks - Overclocked
As with all of our reviews, we pit the default speed system against the overclocked one in a head-to-head byte match. The effective overclock for these tests is 4.5GHz @ 45x multiplier and 100 BLCK. The results are show below.
CPU-Z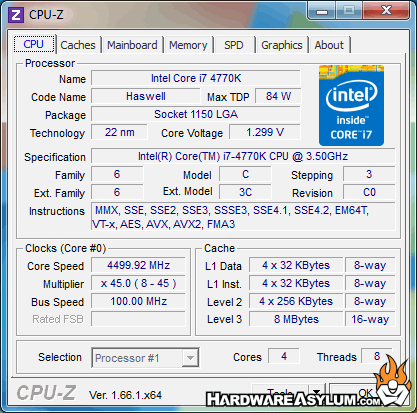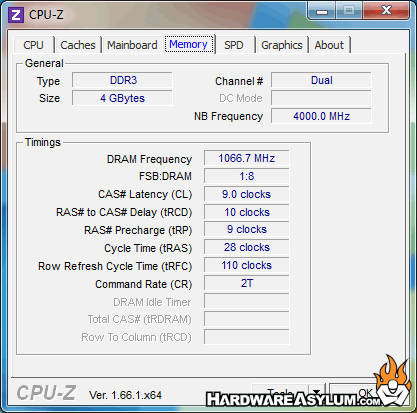 SiSoft Sandra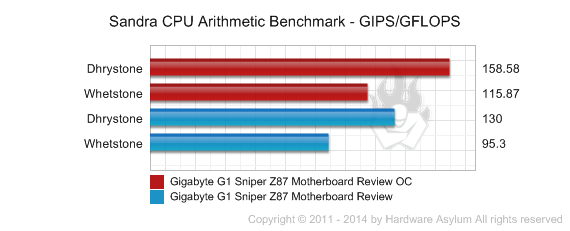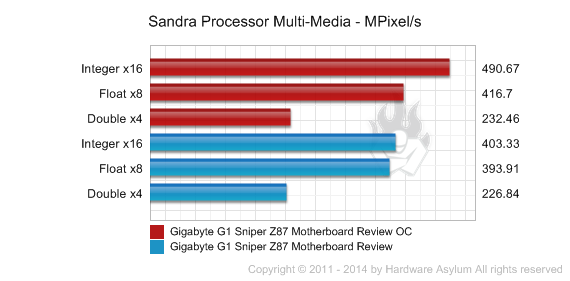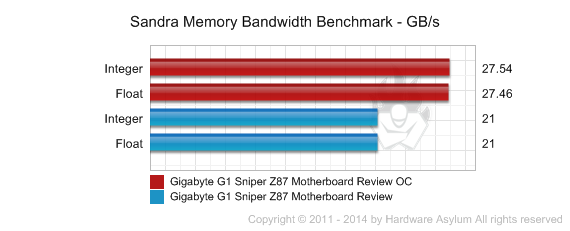 Unreal Tournament 3

Crysis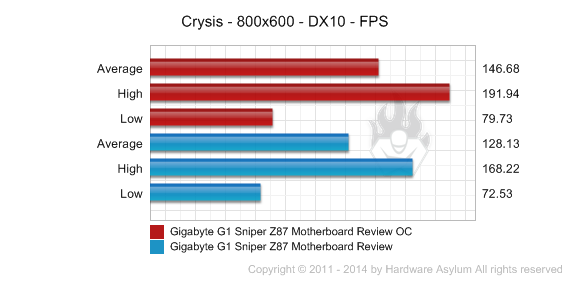 Call of Duty 4 Modern Warfare

Futuremark PCMark 7
Overclocking Conclusion
Overclocking the G1 Sniper Z87 was extremely easy and can be done in a variety of ways. For those familiar with the Gigabyte UEFI you can manually set frequencies and voltage or you can use the Gigabyte EasyTune software by selecting any of the "auto up" options. Both give you similar results however we prefer the UEFI approach best. The important thing to note with any Haswell based overclocking is to "know your processor". Turns out that if you know what it takes to run a processor at a certain speed you can use those settings on just about any motherboard and get the desired result. Knowing this is also what separates many motherboards from the competition and also why some settings on board (A) may not work on board (B).
Of course with a gaming system the process of overclocking is more for system tuning than all out benchmark scores so pick your components wisely, and if you can opt for the factory overclocked versions.