MSI X370 Krait Gaming Motherboard Review
MSI X370 Krait Gaming Motherboard Review
Author:

Dennis Garcia
Published:
Tuesday, May 16, 2017

Introduction
Gaming has become a major driving force in the marketing of PC hardware and for good reason, Gaming sells. With every manufacturer building hardware designed for gaming you need to find a way to make yourself stand out from the crowd. Some companies have resorted to elaborate color schemes while others stick with or create new branding messages with subtle hints as to what you can expect.
In this review I'll be looking at an exciting new motherboard called the MSI X370 Krait Gaming. As the name suggests this is an AM4 based motherboard built on the X370 chipset with the special MSI Krait Gaming treatment.
When Krait Gaming was first introduced it was marketed as being a cost effective alternative that focused on functionality over features and gained a good amount of popularity in the gaming community. It got my attention early on as a formative brand that might have been doing things different and yet complimented the MSI Gaming products quite well.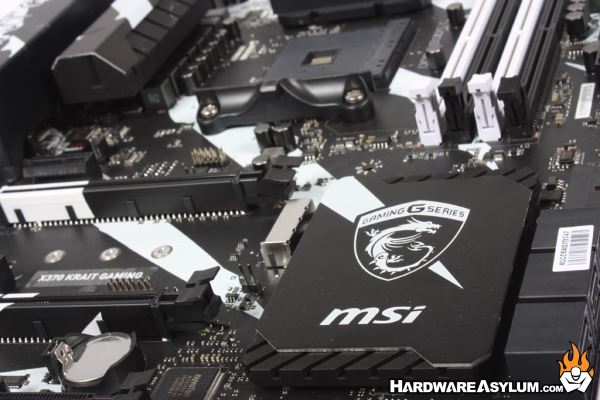 The standards for what makes up a gaming motherboard have changed over the years due to technological advances and consumer trends. While I often tell people to strike a balance between "what you can afford" and "what you need to have" the fact of the matter is you shouldn't skimp on a motherboard. It is the one item that will last between upgrades (to a certain degree) and will determine what expansion cards you'll ultimately need and/or want to run. For Ryzen the X370 is a good all around chipset supporting multi-gpu and overclocking which are typically important to the budding hardware enthusiast.