ASUS Z490 Comet Lake LGA1200 Motherboard Launch
ASUS Z490 Comet Lake LGA1200 Motherboard Launch
Author:

Dennis Garcia
Published:
Thursday, April 30, 2020

Introduction
With every new processor release there is often a need to tweak the subsystem to get the most from it and with CPUs that often translates into increased pin counts, enhanced memory support and motherboard refinements. On May 27th Intel is launching the new LGA 1200 Comet Lake processors and Z490 chipset and with it comes a new set of motherboards. In this product highlight we will be looking at many of the Comet Lake motherboard options from ASUS focusing mostly on what will be available from Republic of Gamers.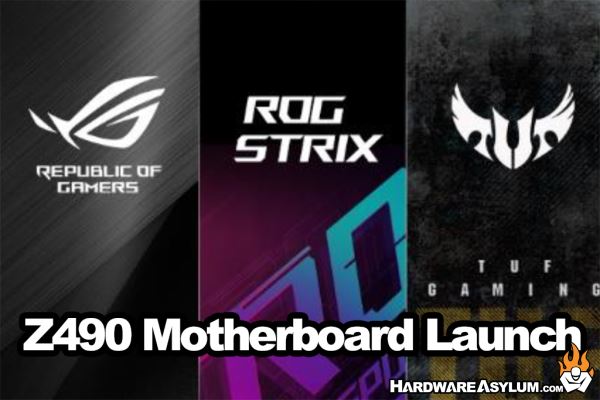 Let's start with the chipset and for the most part very little has changed. LGA 1200 is based on a dual channel memory architecture supporting 2933Mhz memory and 14nm CPUs at target TDP of 125w. Overall this is good thing given that the CPU mounting will be identical to LGA 115x allowing for us to use the same CPU coolers, water blocks and AIO systems we already have.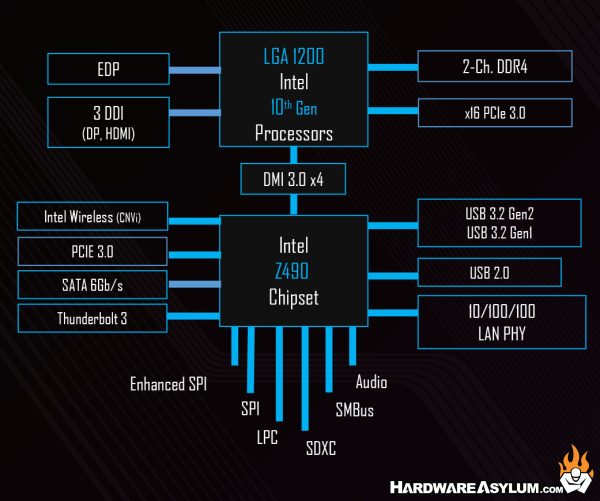 There will be a total of 16x lanes of PCI Express Gen 3.0 available in the Comet Lake CPU and support for USB 3.2 Gen 2, Intel Optane Memory and Intel Wireless (CNVi).
At launch ASUS will have the following motherboards available:
ROG Maximus XII HERO (Wi-Fi)
ROG STRIX Z490 E-Gaming
TUF GAMING Z490 PLUS (Wi-Fi)
PRIME Z490-A
PRIME Z490-P
ProArt Z490 Creator 10G
After launch ASUS will be offering the following motherboards:
ROG Maximus XII FORMULA
ROG Maximus XII EXTREME
ROG Maximus XII APEX
ROG STRIX Z490-H Gaming
ROG STRIX Z490-G Gaming
ROG STRIX Z490-G Gaming (WiFi)
ROG STRIX Z490-A Gaming
ROG STRIX Z490-I Gaming
ROG STRIX Z490-F Gaming
TUF GAMING Z490-PLUS
PRIME Z490M-PLUS
I wouldn't consider this an all inclusive list but, rather what will be available for the Intel 10th Generation processor close to launch.
As we know ASUS has done a great job at offering products specific for the needs of their consumers and the cross section of motherboards available at launch is no exception. At the lowest level many of these products share product features but have been tweaked slightly to match the desired demographic.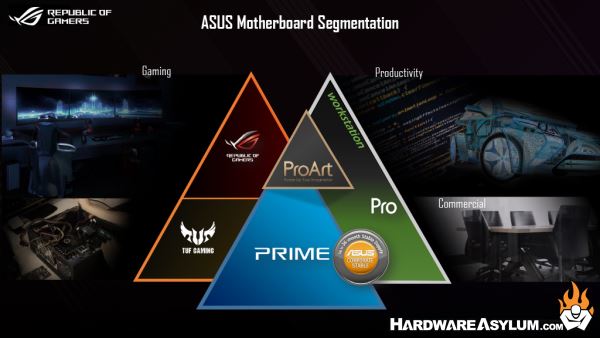 Let's start with the consumer and corporate grade motherboards.