ASUS Z490 Comet Lake LGA1200 Motherboard Launch
ASUS Z490 Comet Lake LGA1200 Motherboard Launch
Author:

Dennis Garcia
Published:
Thursday, April 30, 2020

ASUS TUF Gaming and ROG STRIX Gaming
The final mainstream motherboard category is ASUS TUF Gaming. These motherboards are designed for a user looking to build a proper gaming rig and may not have much of a budget for components. For these users TUF Gaming series is a great option and won't cost the consumer much more than $199.99 USD.
From a hardware spec standpoint the motherboards are very similar to the Prime series with a gaming twist and a few tweaks. The PCB is a 6-layer design featuring a 2oz copper for superior heat dissipation, 12+2 phase CPU VRM and support for 4600Mhz+ memory.
These boards also feature a custom DTS implementation specific for gaming headsets giving gamers a one click option for tuning their audio to their game genre.
TUF GAMING Z490 PLUS (Wi-Fi)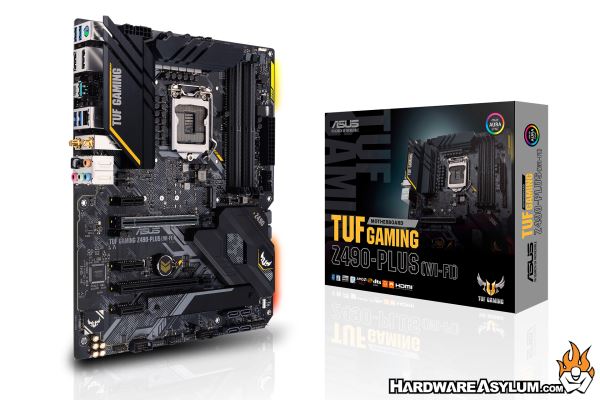 Finally, The ASUS TUF Gaming Alliance initiative is still in effect allowing consumers to purchase TUF Gaming Alliance supported hardware to ensure compatibility and offer a visual continuity as well.
ASUS Republic of Gamers
In this product highlight I talked about how all of the ASUS products have been segmented into categories based on their target demographic. ASUS Republic of Gamers products are designed not only to encompass the highest tier for a gaming product but also touch on the halo nature of enthusiast level computer hardware. These are designed to be the best in their class and yet, within the product category you will find that each of these boards is designed for a certain demographic.
ROG Strix Z490-E
ASUS Strix products are designed for mainstream gamers and yet still feature AI Overlocking options, enhanced motherboard cooling using heatpipes and fans to ensure the motherboard components remain cool even when running AIO and DIY watercooling solutions.
Of the ASUS Z490 product offerings ROG Strix series contains the most SKUs and the widest variety of different motherboard options from Mini ITX Z490-I Gaming up to the full featured Strix Z490-E
ROG STRIX Z490-I Gaming
The highlight of this section will be the ROG STRIX Z490-E. This board features a larger digitally controlled 14+2 phase VRM with a heatpipe infused MOS style heatsink solution, three PCI Express 16x slots and three 1x slots. The board supports SLI and Crossfire and comes with an onboard graphics ports for HDMI and DisplayPort.
You'll also find 2x 22110 M.2 slots with heatspreaders and onboard Wi-Fi using the Intel AX201 controller. Just the right amount of features and should be avilable for about $299.99 USD
Republic of Gamers STRIX Z490-E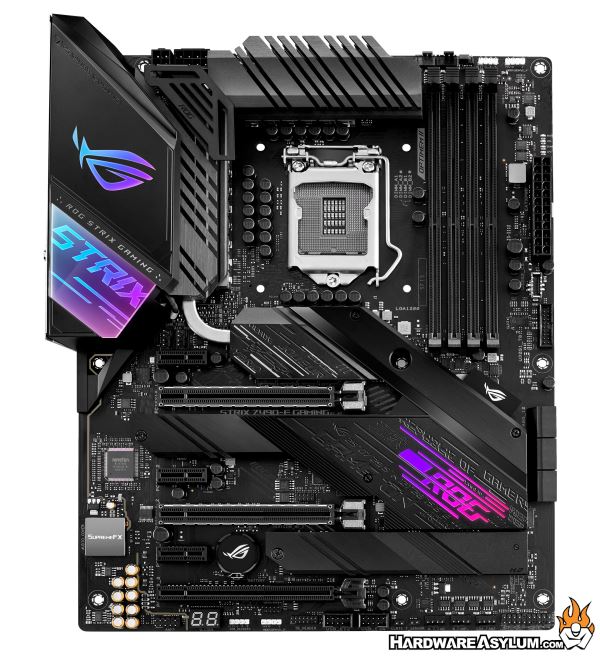 Of the ROG Strix Z490-E supports 17 USB ports and uses the Strix standard SupremeFX S1220A sound controller. In terms of memory support the Z490-E supports DDR4 up to 4600Mhz and comes with four memory DIMMs for a higher total memory capacity.