SilverStone SX750 Platinum Fully Modular SFX Power Supply Review
SilverStone SX750 Platinum Fully Modular SFX Power Supply Review
Author:

Dennis Garcia
Published:
Thursday, July 15, 2021

Conclusion
When it comes to buying computer components, I often tell people to buy the highest tier item you can afford. For video cards, if you can afford a faster card, then get that one instead of trying to compare specs of lower end cards just to save a few dollars. The same goes for processors, memory and even storage. In the end you will be able to enjoy your PC longer and not be compelled to upgrade right away.
While this holds true for most of your PC components there is a different metric to consider when buying a PSU and is the relationship between the 80 Plus rating and total power output. The 80 Plus rating speaks to the power efficiency of the PSU and allows you to do more with less heat, better overall efficiency and in some cases, higher peak loading conditions above the rated power specs.
This is an important metric when it comes to the SilverStone SX750-PT for a number of reasons. First the 80Plus Platinum rating indicates that the power supply is 92% power efficient at 50% loading and 89% efficient at 100%. Not only does this translate into less heat but can also lower power bills and generate less noise from the cooling fan.
To take further advantage of the Platinum rating the SX750-PT features a zero-fan mode when the PSU is under a 20% load, which for most PCs is quite often. In fact, the only time I was able to get the fan to come on was when I loaded up Metro Exodus and other 3D benchmarks.
While SFX power supplies can be used in full sized systems they are really best left to Small Form factor builds where space is at a premium and cooling is limited. In these smaller cases heat is often a limiting factor that impacts available power and component selection. This is where the SilverStone SX750-PT gives the builder a distinct advantage. The 750w power handling and 80 Plus Platinum rating allow for a wider range of component selection while also offering a quiet and efficient power solution to the build.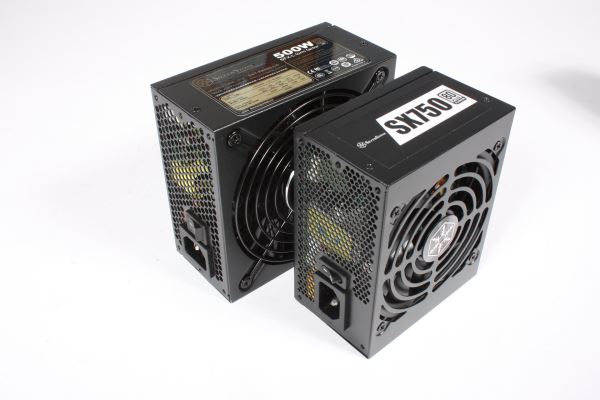 Overall, I'm rather impressed with the SilverStone SX750-PT Platinum PSU, it does exactly what you would expect from a power supply, comes with fully modular cables and a rather good cooling solution. The 92mm fan only turns on when total load exceeds 20% and does an efficient job at keeping overall noise and temperature down when in operation. The smaller fan does mean it will be louder than a full sized ATX PSU but, when you consider that SFF systems generally require more airflow it will easily blend in with the other fans in the system.
Given that this product is intended for SFF builds I find it interesting that the SATA and Molex cables to be quite long. Of course, as a case modder I know that I can shorten these cables to whatever length I need but for those who might not be comfortable with that option SilverStone offers the PP05-E Short Cable Kit that will reduce overall cable length slightly and let's not forget that the fully modular design allowing builders to use only the cables they need.
Good Things
80+ Platinum Rating
Dual 8-Pin Power Cable option
SFX Form Factor
750w Peak Power Output
Silent 92mm Fan
Fully Modular Design
Flat Ribbon Cables
Fan less Operation up to 20% loading
Long SATA and Molex power cables
Bad Things
ATX to SFX adaptor plate not included
SATA and Molex cables are longer than expected
Flat ribbon cables take longer to route
Hardware Asylum Rating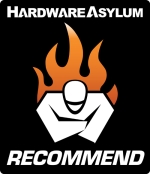 SilverStone SX750 Platinum Fully Modular SFX Power Supply Review
Recommend
https://www.hardwareasylum.com