Audeze LCD-1 Open-Back Foldable Headphone Review
Author:

Darren McCain
Published:
Monday, August 17, 2020

Introduction
It is no secret, I love a good pair of headphones but, finding a good set to take on the road is often a major challenge! One of the biggest obstacles is attempting to replicate the sound quality you expect from home to your life away from it. For me, the Holy Grail is planar magnetic drivers and those are simply unheard of in a portable headset, until now.
The engineers at Audeze have addressed the portable planar problem with their latest reference headphones, the LCD-1 Open-Back Foldable headphones. Now, I know what you are thinking, planar sound, portability and all without breaking the bank? It sounds too good to be true.
Let's find out!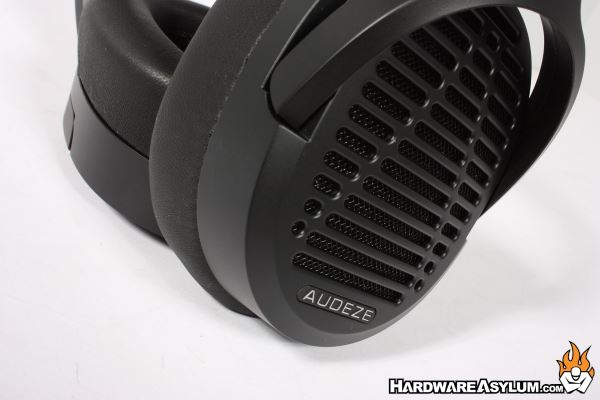 The Audeze LCD-1 headphones are the smallest planar headphones I have ever seen. Weighing in at just 250g, LCD-1 have shed weight by using lighter weight materials and lots of plastic rather than more upscale materials you might otherwise expect. The end result is a trim, small profile that saves the technology for the drivers.
Cost cutting may give the LCD-1 a more mainstream look and feel while reducing the price but, still have the famous Audeze DNA where it counts:
Features
Enhanced transparency and sound stage - Open Circumaural Design
Wide dynamic range - 90mm Over-Ear Planar Drivers
Unparalleled sonic detail and accuracy - Ultra-thin Uniforce™ Diaphragms
Powerful sound and efficiency - Fluxor™ Magnets
Deep rich bass with low audible distortion - Fazor Waveguides
Light-weight construction with robust memory foam ear pads and headband for extended comfort during long listening sessions
Foldable headphone design-perfect for mixing/listening on the go
5mm premium cable for tangle-free connection, with reversible headphone connectors for ease of setup
1/4'' adapter included
Travel case included
Designed and built in the USA with imported and US made parts
What's in the box
2m 3.5mm to dual 3.5mm cable with reversible connectors
5mm to 6.35mm adapter
Zippered travel case
Certificate of Authenticity
What are Planar Magnetic headphones?
Here is a good description from Android Central
'Planar magnetic headphones work a bit differently. Instead of having a magnet and coil, a fixed piece of flexible film sits inside the driver. Magnets sit in front of and behind this film, and thin wires go through the film. To move the driver and produce sound, the headphones send a current through those thin wires. This makes the film magnetic, and the permanent magnets in front of and behind the film move the film back and forth to produce sound'.
~ Android Central
Or, we can dig a bit deeper into how Audeze's planar magnetic drivers overcome the limitations of more conventional headphone driver designs.
https://www.audeze.com/blogs/technology-and-innovation/planar-magnetic-technology
Audeze was founded in 2009 with a commitment to delivering the most accurate sound reproduction available. This California based company started in a garage and has grown to become one of the most recognized headphone manufacturers in the world. Audeze specializes in planar magnetic drivers to provide unparalleled detail and accuracy in every headphone design.