Plantronics RIG 400LX Xbox Gaming Headset
Author:

Dennis Garcia
Published:
Friday, March 09, 2018

Introduction
For years many have said you can game on just about anything and for the most part that is true. Portable computers can play First Person Shooters and $10,000 workstations can play Star Craft. What really separates the two, and any gaming PC for that matter, is quality of the gaming experience and while many gamers will say video is the most important that doesn't always apply to a gaming console.
In this review I'll be showing you the Plantronics RIG 400LX gaming headset for the PC and Xbox One. Yes, I'm going to be reviewing a product designed specifically for the Xbox One and in a moment you will find out why.
Plantronics is a very well known brand in the audio space having made their fortune sending audio gear to the moon and dominating the office environment with office headsets that you might normally find in call centers. What do these environments have In common? Quality, believe it or not it is pretty important the person taking a call be able to hear and relay information back to the caller. The same is true on the moon were harsh environments and inherent dangers make it rather important to understand what an Astronaut is saying.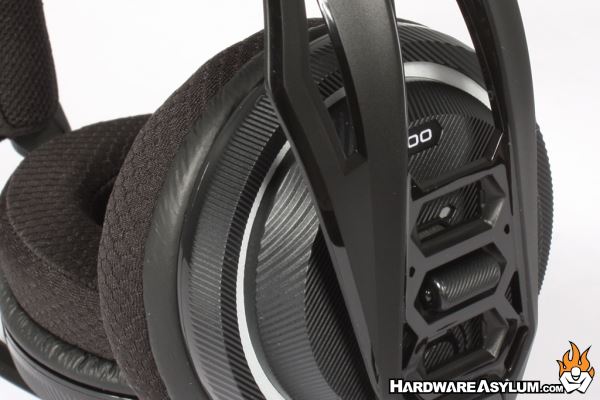 So, what does this have to do with gaming? Well, the harsh environment of the digital battle ground needs a hero, something to save players from bad gaming. For what a gaming console may lack in visual quality is able to be enhanced on the audio side assuming you choose wisely.
The Plantroncs 400LX Gaming Headset is a midmarket product designed for use with the Xbox One. This headset features a lightweight plastic frame with ample padding on the earcups and headband. Each ear cup is adjustable by removing it from the frame and repositioning them. The padding itself is firm memory foam and holds its shape quite well and is designed for sound isolation.
Combining a lightweight headset with relatively stiff padding doesn't normally sound like a good combination however; the self adjusting headband and ear cups don't need much pressure allowing the memory foam to retain shape even after long gaming sessions.
40mm dynamic drivers are used in the 400LX with a typical 20-20kHz frequency range at 32 ohms. The right side is clearly marked and if you look though the speaker cloth you can make out what appears to be a metal dome.
The RIG 400LX is a wired headset with a 1.3 meter cable and four pole 3.5mm plug at the end. A Removable Uni-Directional microphone is included and does feature noise cancelation. Together this allows you, the gamer, to use the headset on a variety of devices including the Xbox One, PS4, PC, Mac, Tablets, Mobile Phones with or without the microphone.
Of course XBO is the only fully supported device due to the next item, the LX1 Amp module.