Asura Genesis Xtreme RGB M.2 NVMe SSD Review
Author:

Dennis Garcia
Published:
Tuesday, July 02, 2019

Introduction
It is not every day that you see a new company break into the PC market. For many years the PC world has been rather stagnant when it comes to innovation with certain companies bowing out while existing manufacturers will take the opportunity to skimp on features because nobody will call them on it. This is true in almost every component category including storage. One way we got around this in the old says was to RAID our HDDs and is why every current motherboard will come with some way to link storage devices together. Bottom line, faster storage equals more performance and smiles on everyone's face.
In this review we will be looking at a newcomer to the storage world with the first product they have ever released. This is the Asura Genesis Xtreme a M.2 NVMe SSD that comes shrouded in a decorative heatsink and RGB lights.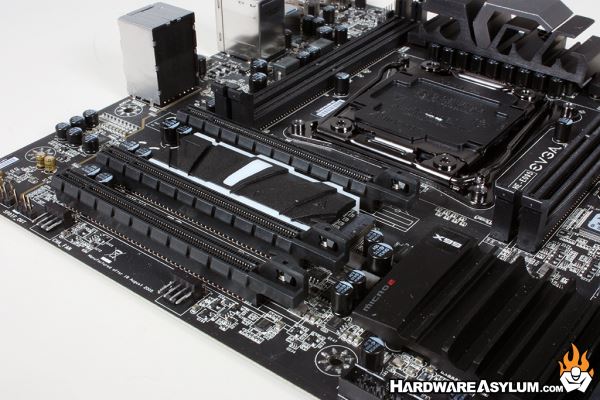 The drive is available in a variety of different capacities between 256MB and 2TB with every drive being powered by a Phison E12 controller supporting PCI Express 3.1 4x for sequential write speeds up to 3000 MB/s and reads up to 3500MB/s
Oh and it has RGB onboard
Our review sample is one of the fastest they offer at 1TB. Lets check out the specs
Performance
Max Sequential Read 3,400
Max Sequential Write 3,000
Read IOPS 645K
Write IOPS 645K
Shared Specs
Form Factor M.2 2280-S3-M
Interface PCle 3.1 x 4
Protocol NVMe 1.3
Flash Toshiba BiCS3 TLC NAND
Controller Phison E12 (PS5012-E12)
Encryption Support AES-256, TCG Opal, TCG Pyrite
Operating Temperature 0°C to 70°C
Storage Temperature -40°C to 85°C
SMART Support Yes
ECC (Smart-ECC™ Yes
SmartRefresh™ Yes
Thermal Throttling Yes
Bad Block Management Yes
State & Dynamic Wear
Leveling Yes
End-to-End Date Path Protection Yes
Fireware update Yes
Garbage Collection [GC] Automatic
Software None
Certification & Compliance RoHS / CE / FCC
MTBF 1.8 Million Hours
Operating System Windows & OSX Support
Warranty 7 Years
RGB LED Lighting Desktop Only
Dimensions 80.0mm x 26.50mm x 10.09mm
Weight 1.2oz
For those of you new to the M.2 NVMe scene these drives are the future of storage. They are small and super fast when compared to traditional SATA based SSDs. The downside is that these drives tend to run hot when you put a huge storage load on them. Some is the controller and some is stress on the NAND chips.
To combat excess heat many motherboards will come with heatsinks for at least one of the M.2 slots. Keep in mind these are typically the "up" market motherboards designed for the mid to high range while the "cheap" motherboards that PC Parts Picker users generally pick don't have them.
This is where the Asura Genesis Xtreme drive really shines.
As the photos show the drive features an aluminum heatsink on both sides of the drive. The edges are made from a translucent white plastic and correspond to where most of the RGB lights are located. At the center of the drive you'll find another RGB light that works independent of the edge lighting.
During my testing I discovered that not every motherboard has their M.2 slots at the same height. By this I mean clearance between the bottom of the drive and the motherboard PCB. The drive can still be installed however the heatsink will need to be removed. You'll find two screws on the back of the drive, removing these will separate the heatsink along with the plastic side panels.
With the heatsinks removed you can clearly see the Phison controller and Toshiba NAND.
For the recond I tried installing this drive on a EVGA X299 Micro (pictured above) and had to remove the heatsink to install the mounting screw. However, on the MSI X299 Gaming Pro Carbon I was able to install the drive complete with the heatsink. Many ASUS motherboards have the M.2 slot under the chipset cooler so you'll need to remove the heatsinks if you happen to have one of those boards.