Crucial MX300 750GB SSD Review
Author:

Dennis Garcia
Published:
Thursday, November 10, 2016

Introduction
One of the biggest driving factors behind improving chip performance is not only the optimization of the chip but the process of making it smaller. You see by doing so you can pack in more stuff on to a single chip that not only increases performance but allows the manufacturer to implement cost savings during the production process. Small chip, high margins, everyone is happy.
Thing is, there is a limit to how small a circuit can be before the electrons get confused and can no longer follow the paths. This creates interference and is the main limitations to how fast a circuit can run. Well, there are two solutions to this problem. The first is to simply use a larger manufacturing process which in turn makes the chip bigger. This increases cost, power consumption and is generally not something chip makers want to admit doing. The second is to increase density using a method which has created some of the biggest cities in the world.
Building up.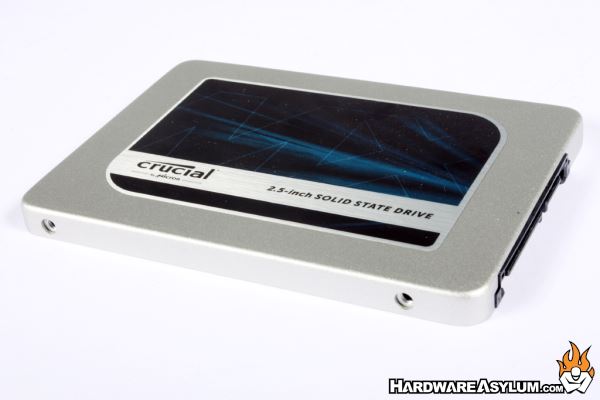 In this review I'll be looking at the Crucial MX300 750GB SSD (CT750MX300SSD1). This is one of the few SSDs currently on the market which uses the new vertical NAND process and is sold by the company who invented it. The MX300 is using the Marvell 88SS1074 controller and might not be the fastest SSD you can buy but, is one of the few you can get with at 2TB storage capacity packed into a familiar 2.5" form factor.
Product Highlights
Sequential reads/writes up to 530 / 510 MB/s on all file types
Random reads/writes up to 92k / 83k on all file types
Over 90x more energy efficient than a typical hard drive
Accelerated by Micron 3D NAND technology
Dynamic Write Acceleration delivers faster saves and file transfers
More durable than a hard drive – no small moving parts that are prone to failure
Best-in-class hardware encryption keeps data safe and secure
Exclusive Data Defense guards against data corruption
Adaptive Thermal Protection allows for adaptive cooling
Power Loss Protection completes write commands even if power is lost
Includes free Acronis True Image HD software for easy data migration
Compatible with the Crucial Storage Executive tool for easy drive maintenance
3 year limited warranty
Product Specifications
Brand Crucial
Form Factor 2.5-inch internal SSD
Total Capacity 750GB
Warranty Limited 3-year
Specs 750GB 2.5-inch internal SSD / SATA 6.0Gb/s / 530 MB/s Read, 510 MB/s Write
Series MX300
Product Line Client SSD
Interface SATA 6.0Gb/s
Device Type Internal Solid State Drive
Unit Height 7.0mm
Form Factor 2.5-inch (7mm)
Package Content Crucial MX300 2.5-inch 7mm SSD, 7mm to 9.5mm spacer, Data migration software key