HyperX Savage 240GB SSD Review and RAID Performance Testing
Author:

Dennis Garcia
Published:
Thursday, November 03, 2016

Introduction
SSDs or Solid State Storage Drives are an important evolution in storage technology that has almost replaced rotational drives both in capacity and speed. And while costs have come down there is still some question as to what the final interface will be. Rotational drives started on IDE and later migrated to SATA which really improved performance. The first SSDs used SATA connections and while SATA drives currently dominate the market they are not as efficient as they could be.
New drive interfaces such as M.2 and NVMe can increase data performance but adoption of these has been slow due to availability and compatible motherboards.
I have reviewed a couple of M.2 based SSDs in the past and was very impressed with how fast the drives were compared to standard SATA SSDs. Thing was, I noticed that these drives were fast with read performance (which is what most enthusiasts care about) and slow enough on writes that SATA based SSDs were often faster.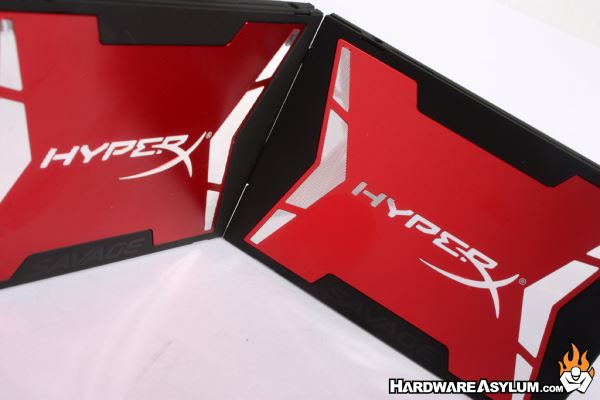 This got me thinking, Could you get the same M.2 performance from a SATA based SSD? SATA drives are extremely easy to get and if you go with smaller capacities they are also inexpensive.
In this review I'll be looking at the HyperX Savage 240GB SSD. This one of the fastest single drive SSDs you can buy and is using the Phison PS3110-S10 controller. The controller plays a big role in determining drive performance as it will act as a gateway from the memory array to the drive interface.
The HyperX Savage is currently available in four capacities starting with 120GB and extending up to 960GB. All of the drives have a similar performance level with 4K read performance of 100,000 IOPS and a write of 89,000 IOPS. In terms of throughput we have 560 MB/s read and 530 MB/s write when the data can be compressed.