Lexar Professional SL100 Pro Portable SSD Review
Author:

Darren McCain
Published:
Tuesday, March 10, 2020

Conclusion
As with anything computer related there is always a purpose for why the item was created or why certain components are assembled together. Flash drives started as a floppy drive replacement and quickly became the preferred method for transferring and backing up files. When the drive is small performance is pretty good however as flash drives have grown their write performance has suffered.
That isn't to say that flash drives are bad but, there are better options out there. The solution is an external SSD connected using the latest USB 3.x standards for blazing fast speeds. Of course now that storage prices have started reaching their all-time lows, the question is no longer if you need an external SSD.
It is simply which one!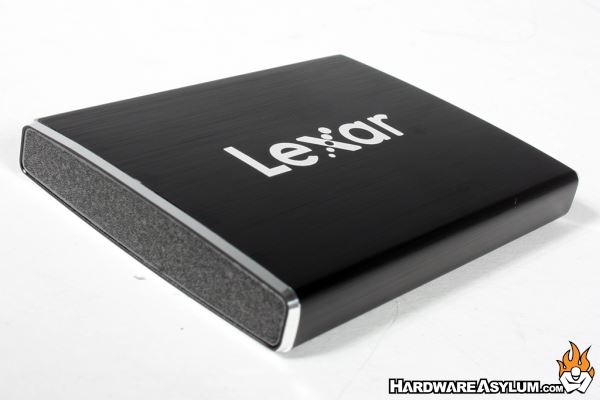 Lexar has come to market with one of the nicest SSD packages I have seen to date. It not only looks good but provides performance that punches well above its weight! The internal SSD supports transfer speeds up to 950MB/s read and 900 MB/s write and shows just how fast these drives have become. Add in industry leading durability and you can't go wrong with a SL100 Pro SSD.
In our benchmarks we tested this drive on a standard USB 3.x connection and proved that the drive was limited by "how" it was connected to the PC. We then retested the drive on an X299 system with USB 3.1 Gen 2 and were able to prove that the drive was faster than advertised. Of course this is limited to sequential transfers. When data is randomized things tend to slow down.
Overall, this is a super fast drive but you need to ensure you are connected to the fastest port to get the best performance.
Good Things
Brushed Aluminum case
Fast Data Transfers
USB 3.1 Gen 2 Support
Two USB Cable Options
Unparalleled durability
Bad Things
Short USB cables
Activity light is on the edge you don't normally see