Patriot Supersonic Rage Pro USB 3.2 Gen 1 USB Drive Review
Author:

Dennis Garcia
Published:
Thursday, May 13, 2021

Introduction
The creation of the computer brought with it the unique problem of how to share data. Floppy disks gave way to optical drives and even portable hard drives. It wasn't until the advent of flash memory did these had legacy storage devices start to fade from view and even then, these drives had limitations. Interface, controller and even the speed of the NAND all played a factor causing memory makers to rethink every component in a portable flash drive.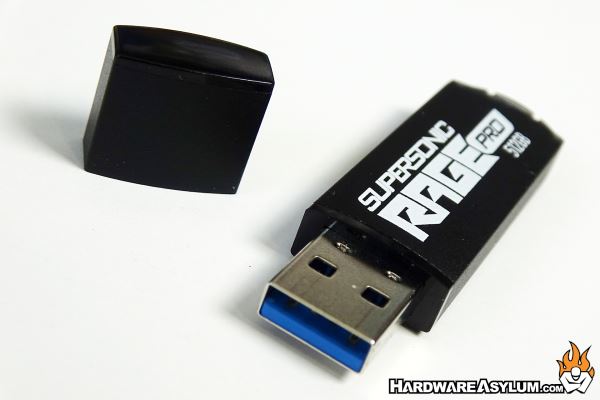 In this review we will be looking at the Supersonic Rage Pro USB drive from Patriot. This drive looks like any other flash drive, it comes with a USB Type-A plug, narrow form factor and even a loop at the end for a carry strap. What you don't see is that this drive supports UASP to provide the fast and responsive Read and Write performance turning this drive into more of a SATA based SSD than your normal USB based flash drive.
The Supersonic Rage Pro is available in three different sizes, 128GB, 256GB and 512GB. All offer speeds up to 420MB/s read performance and up to 8000 4k Random IOPs. Basically, this translates into a drive that works well at transferring large and small files, videos and even running operating systems.
As with most flash storage devices there are limitations to consider including the interface and what the host system can support. Windows 10 has native support for UASP while Windows 7 needed an additional driver. Patriot claims support for all major operating systems including Linux 2.4 and Mac OSX provided your computer comes with a USB 3.x port for the best performance.
Let's give this drive a try, benchmarks are next