SanDisk Connect Wireless Stick 64 GB Review
Author:

Darren McCain
Published:
Wednesday, March 16, 2016

SanDisk Connect Wireless Layout and Features
The SanDisk Connect Wireless Stick has a nice geometric design on the top surface accented by the SanDisk logo to give it some character. Both the sides and back are solid black marred only by the typical wireless warnings and such. The cap has a gold tint and features the universal Wireless symbol to help identify your Wireless Stick at a glance!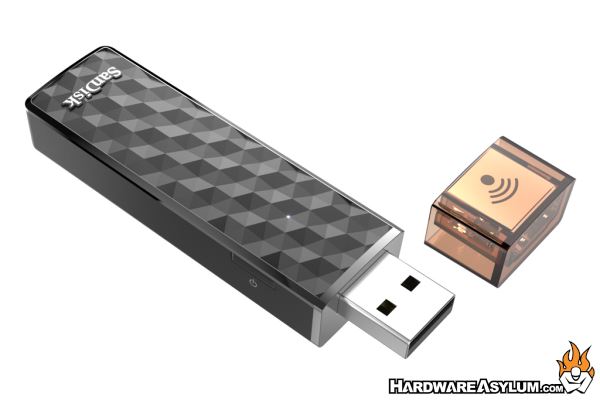 The actual USB plug is offset towards the top of the housing. This offset does obscure USB ports that happen to be under the wireless stick but leaves USB ports above the device accessible. This is basically a cleaver solution to "the curse of power adaptors", you know those devices that always seem to block two plugs on your power strip.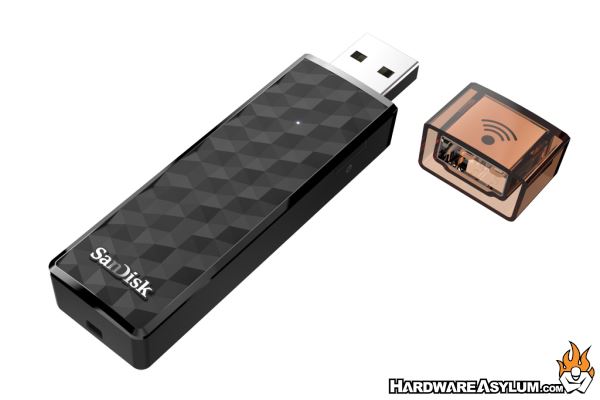 A notch in the end allows you to attach your Wireless Stick to any strap or keychain just like any other USB stick. You don't want to lose track of this at a LAN party! A multi-function LED light provides status feedback during use.
The oversized cap is specially designed to cover the offset plug and fits snugly. I do worry it may become loose over time but for now it feels solid and looks great when attached.