CyberPowerPC Zeus Mini System Review
Author:

Dennis Garcia
Published:
Monday, March 10, 2014

Benchmarks - Overclocked
As hardware enthusiasts we like to tinker and what better way than to do a little overclocking. Our Zeus Mini didn't come with a factory overclock so we decided to pit the default speed system against the overclocked one in a head-to-head byte match. The effective overclock for these tests is 4.3GHz @ 43x multiplier and 100 BLCK.
The results are show below and be sure to check out the Overclocking Conclusion at the end.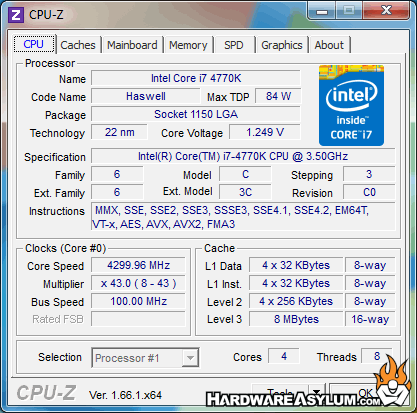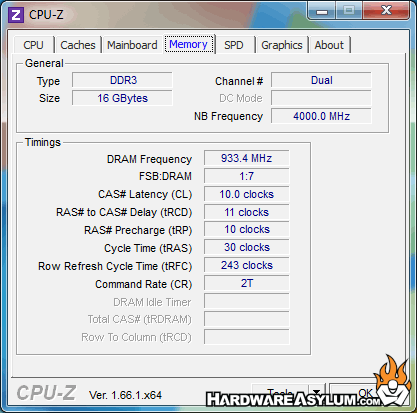 3DMark - Fire Strike

3DMark 11

3DMark Vantage

Crysis 2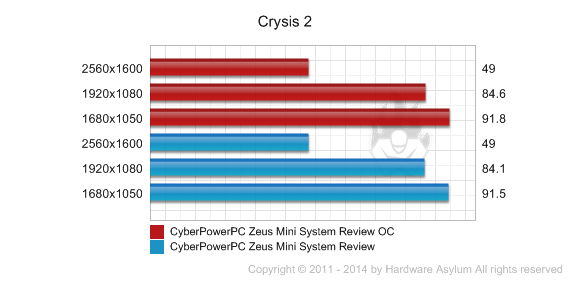 Tomb Raider
Bioshock Infinite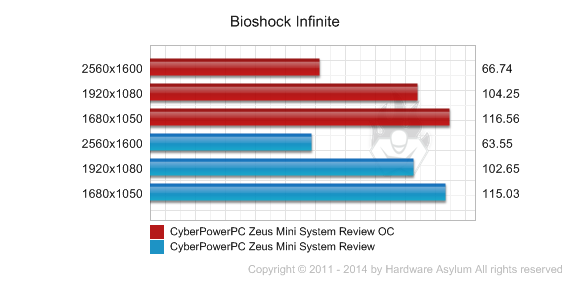 Metro: Last Light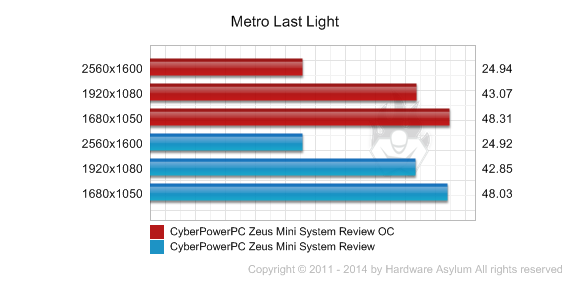 Futuremark PCMark 7

Futuremark PCMark Vantage

Bapco SYSmark 2012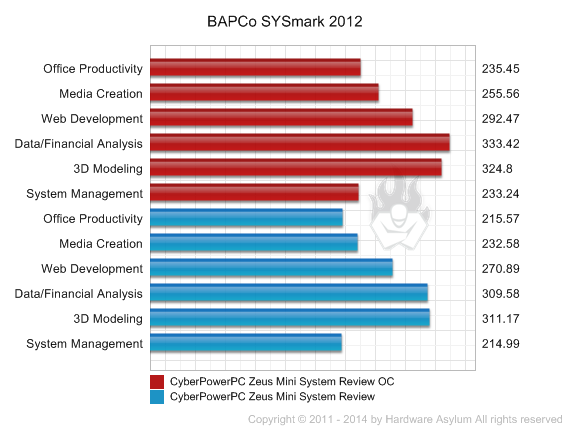 SiSoft Sandra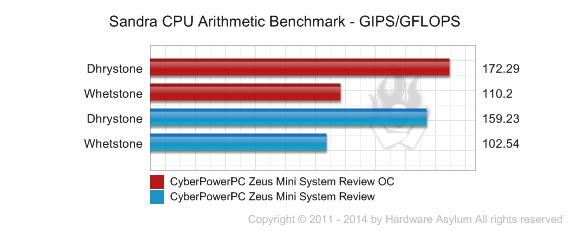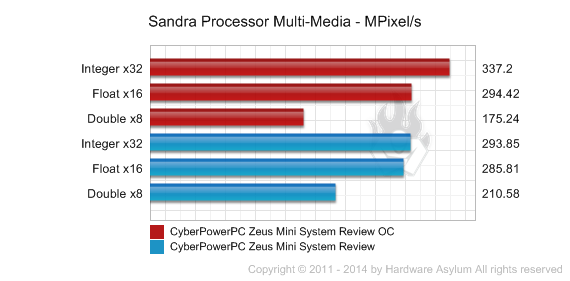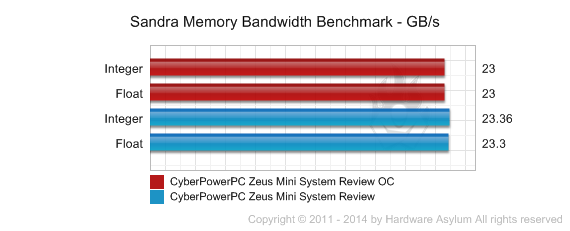 Overclocking Conclusion
The overclocking section of this review almost didn't happen. Not because of an inability to overclock but rather the hardware selection in this system. You see the VRM on MiniITX motherboards are quite small and max out at around 4-phases, like what is on the Z87N-Wifi. We know from experience that the CM Seidon can handle Core i7 3930k heat loads so the only weak spot would be the motherboard and we didn't really want to push it all that far.
Along the same lines when you pack extra heat into a largely passively cooled chassis you eventually get an excess. The Bapco Sysmark 2012 benchmark takes around four hours to run and halfway thru our little Mini was nice and toasty. Things got worse after running Metro: Last Light so we knew something was up. Of course most of the heat came from the GTX 780 but things were a little warmer than we had expected and as a result the fans got noisier.
Basically what this means is, we don't recommend overclocking the Zeus Mini. Of course it can be done and will be 100% stable. But, in our opinion the excess heat was a concern and in the interest of keeping things quiet and stable the less heat, the better.