The 4 Best X79 Motherboards - You will never see
Author:

Dennis Garcia
Published:
Wednesday, September 12, 2012

MSI Big Bang XPower II
In April of 2012 I competed in the Master Overclocker Arena with the intent of winning a spot to the finals in Taipei. To complete you needed a motherboard and video card made by MSI with the only limitation being that any hardware used must be commercially available at the time of the competition. My hardware decisions were outlined in the following article. "
How I prepared for MOA Americas Qualifier
" but I never really talked much about the motherboard I picked, the Big Bang XPower II X79.
The XPower II was designed to take advantage of the MSI video card, while the board does support overclocking and some LN2 specific features the real power is full support for 4-Way SLI/Crossfire with proper dual slot spacing.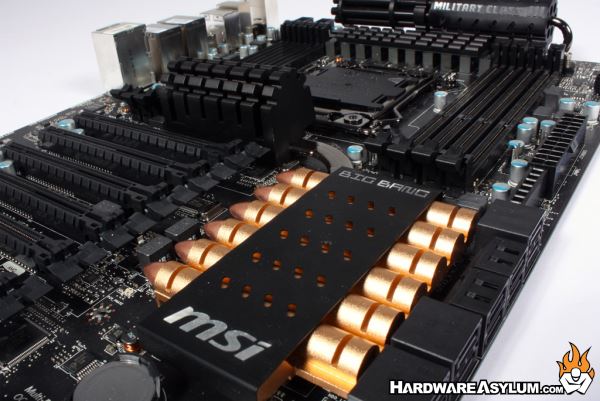 If there was a downside to this motherboard it would be size. The motherboard is an XL-ATX form factor making it extremely tall and better suited for a test bench than in a normal gaming chassis.

There are some hardware overclocking controls located at the bottom of the motherboard along with four PCI-E Ceasefire DIP switches to disable those slots. The location of these controls is unfortunate given that when a fourth video card is installed it would cover them completely and render them useless.
You will find 24 power phase onboard which are cooled by a really cool mini gun shaped heatsink. The heatsink is heatpipe enabled for extra efficiency which is important since keeping the PWM cool is extremely important when overclocking on X79.

MSI has released several Big Bang motherboards all with a similar agenda to complement the MSI video card effort and show off what they can do in terms of overclocking. While you can still buy this motherboard (as of this writing) the overall availability is spotty at best. For instance during the MOA qualifier the only way to get this motherboard was as part of the Battlefield 3 bundle making it cost prohibitive to most especially considering that some of the lower end boards offered the same functionality at a faction of the cost.