Cooler Master MasterBox NR200 Mini ITX Case Review
Author:

Dennis Garcia
Published:
Tuesday, January 26, 2021

Case Cooling and Features
There is no way around it the Cooler Master MasterBox NR200 Mini ITX SFF computer case is cooled, vertically. You won't find any external cooling fans behind the front panel or at any of the side panels. In fact, the location behind the high-quality steel panel is for installing two 2.5mm SSD drives and keeping them out of the way.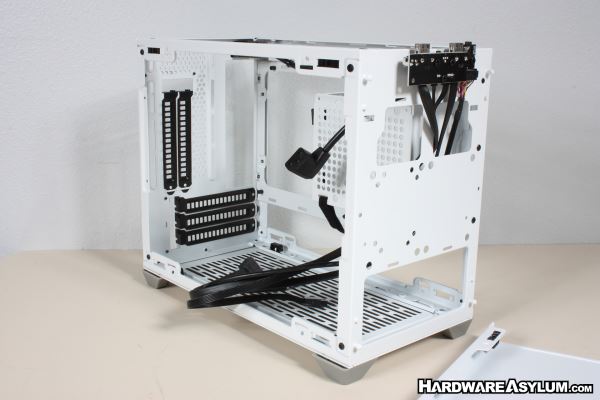 To handle your "out of box" cooling needs Cooler Master has included two 120mm SickleFlow fans complete with rubber mounts and fan grills. These will be installed into the top panel and the pre-installed mounting posts dictate the airflow so you cannot screw this one up without putting in some work.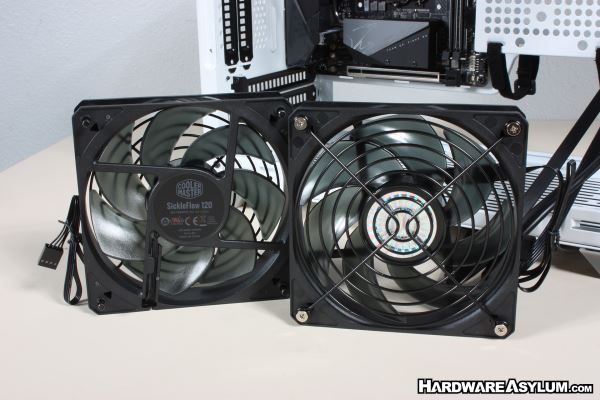 And yes, the flow is up and out of the case.
One thing I really like about the NR200 is how "modular" it is. Now, modular means different things and in this case it describes how the case can be taken apart to aid in installation and various mods that might need to be performed.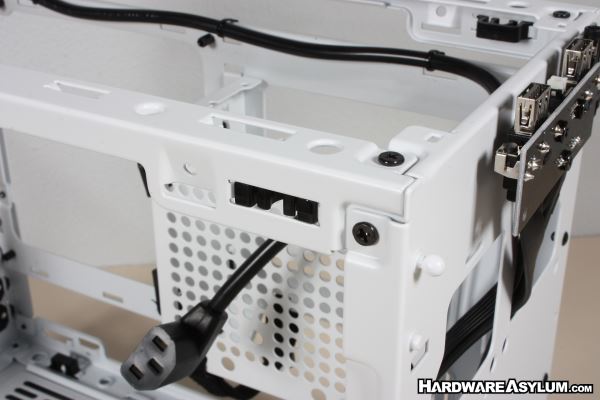 For instance, not only can all four major body panels be removed but many of the chassis support beams can be unscrewed to give even more access into the case. This can be a huge help when routing cables but, while this is an option it is hardly required to get the job done.
Speaking of modular design another great feature of the Cooler Master NR200 is that they included a tempered glass side panel that you could install if your particular build configuration needs it. The tempered glass side panel features the same ball style clips and angled lower rail making overall installation a snap for an instant visual upgrade.