Cooler Master Storm Scout 2 Gaming Case Review
Author:

Darren McCain
Published:
Tuesday, September 25, 2012

Introduction
It's no secret I love a good LAN party and portability is a major concern when I build a new gaming rig. With the current lack of any good option you could mod any chassis and make it easier to carry but why do that when you have the Cooler Master Storm Scout and now the much improved Storm Scout 2. The Scout 2 is marketed under the CM Storm label and was designed from the ground up for portable gaming and If that wasn't enough, the Scout 2 can also be had for less than $100.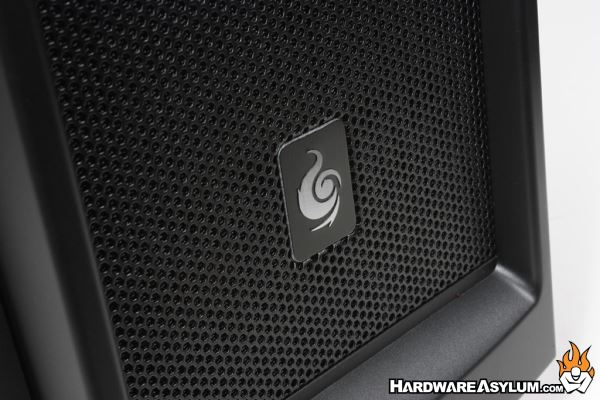 Probably the most defining feature of the original Scout was the built in handle system. The Scout 2 continues this tradition offering a steel handle that is rubberized for an easy grip. Having an integrated handle isn't all that common and could make or break the case buying decision for many gamers.

The mid-size Scout 2 is only offered in Midnight Black but is available with a variety of optional power supplies. Cooler Master offers power supplies both active and passive ranging from 400W to 750W units.

Cooler master has made a lot of changes to the design that becomes more apparent in the specifications.

Specifications
Available Color Full Midnight Black
Material Appearance: Polymer, Mesh; Case body: Steel
Dimension 230 x 513.5 X 517.5 mm / 9.1 x 20.2 x 20.5 inch
Weight 8.3 kg / 18.3 lbs
M/B Type Micro-ATX/ATX
5.25" Drive Bay 3 Exposed
3.5" Drive Bay 7 Hidden
2.5" Drive Bay 2 (converted from one 3.5 inch Drive Bay)
I/O Panel USB 3.0 x 2 (int.), USB 2.0 x 2, Mic x 1, Audio x 1 (Supports AC97/HD Audio)
Expansion Slots 7
Cooling System Top: 120mm Fan x 2 (optional)
Front: 120mm Fan x 2 or 140mm Fan x 1 (optional)
Rear: 120mm Red LED Fan x 1 (with LED on/off function)
Bottom: 120mm Fan x 1 (optional)
Side: 120mm Fan x 2 (optional)
HDD Cage: 120mm Fan x 1 (optional)
Power Supply Standard ATX PS2 (optional)
Maximum Compatibility VGA card length: 287mm / 11.3 inch (with HDD cage); 399mm /15.7 inch (without HDD cage)
CPU cooler height: 147mm /5.8 inch (with side fan); 162mm / 6.4 inch (without side fan)
As always, we like to look at a chassis from a case modder's perspective which will look beyond the basic things like if a motherboard will fit and concentrate on things such as overall construction, cooling options, and style. The rest you should be able to glean from the spec sheet or photos in this review.