HBT+ Gravity 6 Enthusiast Computer Case Review
Author:

Dennis Garcia
Published:
Wednesday, November 23, 2016

Conclusion
When I first saw this case I was immediately impressed with the outward appearance. The bold angles on the bezel are very unique and help give the case that supercar look with a low profile and wide stance. Inside the case you are given an open chassis design allowing you to install a traditional build with very little enhancement. Or you can to take your build to the next level with a custom watercooling loop.
The motherboard sits vertical like in a standard tower case with the power supply at the bottom under a decorative case divider. In the basement of the HBT+ Gravity 6 you will find room to place two of the 3.5" HDD trays and at least one 120/140mm cooling fan. Each of the five included hard drive trays supports both 3.5" and 2.5" hard drives and can be removed completely if needed.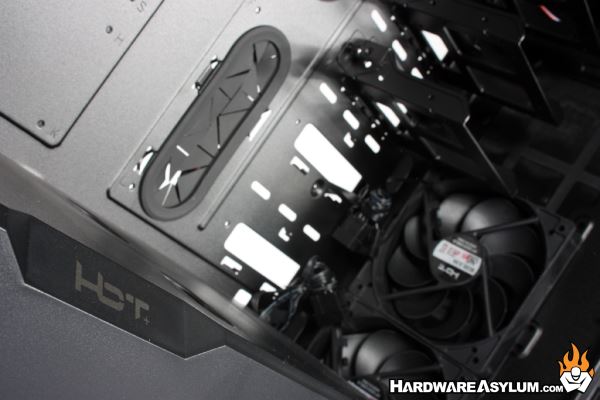 Cooling is handled by a three fans located at the front and back of the case. The two fans at the front are HBT branded 120mm while the primary exhaust is a HBT 140mm. Overall cooling can be expanded to support a total of eight fans and a variety of different radiators including the large 360mm and 280mm. AIO and DIY watercooling are supported with the preference for DIY given the included pump mounting locations at the bottom of the case. Of course AIO cooling is rather simple and takes up less space but will multiply the number of radiators needed depending on what you are cooling.
Getting air into the case is handled by a number of integrated vents located in the front and top bezel along with some larger openings along the ends. I would normally feel concerned about vending however, with the Gravity 6 there is plenty to support the number of fans which can be installed.
Case construction is extremely good with solid connections at each corner and well rounded edges. The aluminum panels are brushed and anodized black for a very sleek look and the dark tinted side window is a perfect addition to complete the outward appearance.
In terms of customizations there is a very short list given that most everything you would need to do has already been done. I mentioned in this review how internal components can be painted to match your build however given the quality aluminum panels there isn't much else I would change.
Good Things
Solid Construction
Thick Aluminum Panels
Open Interior Design
USB 3.0 Support
Unique Modern Style
PWM Fan Hub
Ample Cooling
Bad Things
No external drive bay
Watecooling wipes out most internal storage
Panels like to keep fingerpints.
Hardware Asylum Rating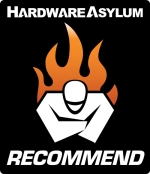 HBT+ Gravity 6 Enthusiast Computer Case Review
Recommend
https://www.hardwareasylum.com