be quiet! Pure Base 500DX Case Review
Author:

Dennis Garcia
Published:
Monday, May 18, 2020

Case Interior and Cooling
Before we start pulling the panels I wanted to draw attention to the top cover. Instead of the solid cover the Pure Base 500DX features the meshed panel for improved cooling. I am also a fan of the color accents which help to highlight what the panel really is.
It is removable being held in with only a couple of magnetic strips.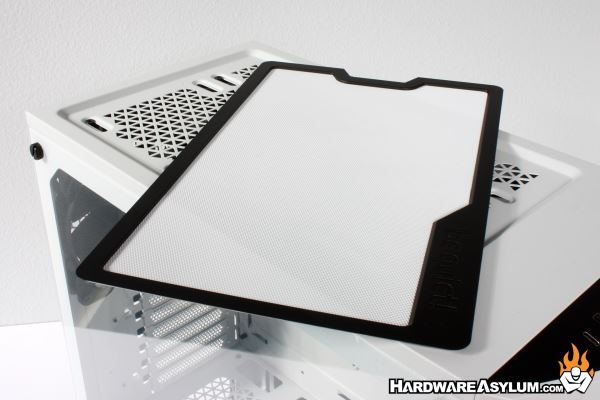 With the side panels removed we can get a better look inside the case. Interior dimensions indicate that this is a compact mid-tower with minimal space to the right of the motherboard tray. Give that there are no external 5.25" drive bays this area has been reclaimed for SSDs and cooling.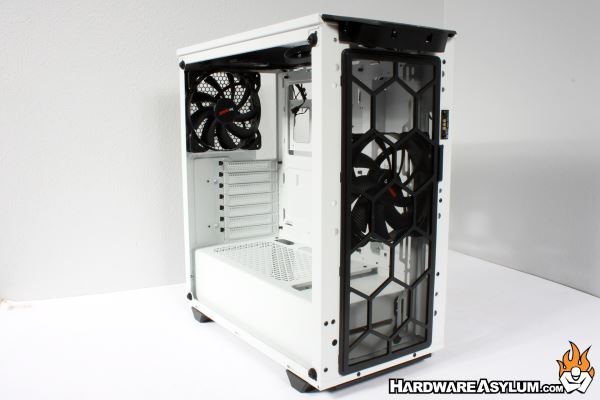 Turning the case around shows almost a mirror of the front. You'll find a removable SSD tray near the front of the case that will hold two drives. Next to that is the main cable routing space followed by another removable SSD tray that covers the cpu cooler access hole.
There are very few cable tie downs but more than enough in the right location for the builds this case is designed for. (Yes, every case has a typical build, imagine that!)
The basement panel is vented with a triangle mesh pattern and blends in nicely with the rest of the case. You'll find three large openings in the panel for cable access and a much larger opening where the lower 3.5" HDD rack is located.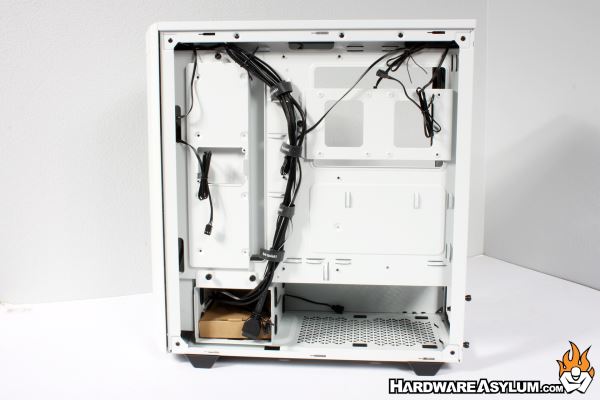 For HDDs a removable rack is located under the basement panel featuring rubber mounted connection points. Having this rack removable allows for additional cooling solutions so, keep that in mind.