SilverStone Redline RL05 Case Review
Author:

Dennis Garcia
Published:
Friday, June 17, 2016

The Basement and Front Panel Conclusion
Some of the features that impressed me the most about the Redline RL05 was the front panel controls, front bezel design and basement.
The front panel controls are quite simple featuring the standard SilverStone USB 3.0 and audio package, buttons for power and reset and a single USB 3.1 Type C connector!?!. For USB 3.1 to work properly the cable cannot be longer than 1 meter. Because of this SilverStone recommends using Type C cables that are 400mm or less due to the 600mm already taken up by the internal pass through cable.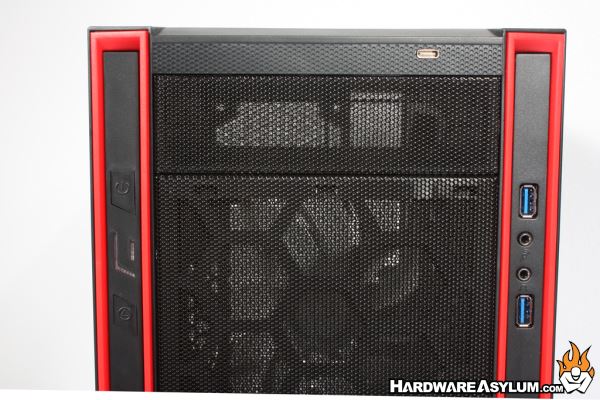 Small price to pay for super fasts USB.
It may sound silly but I really liked the front bezel design. Of course the red accents are just plastic inserts so you can remove and repaint them along with the metal mesh covering the plastic bezel. As a modder I see lots of painting options with the RL05 design and is one reasons I like it so much.
The final item is the basement in the case. These days there are quite a few cases that come with a PSU cover and when you are trying to reduce manufacture costs optional pieces, like this, are the first to go. The RL05 has not only retained the PSU cover but also included some stylish embossing, SSD mounting points and some louvers to help move heat away from the hard drives located underneath.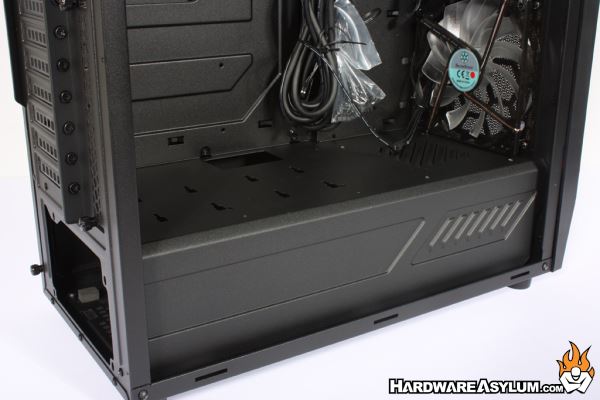 Of couse, if you cannot be bothered with painting your case a simple sticker or logo works just as well including those from Hardware Asylum.

Conclusion
When people come to me asking for build advice I tell them two things. Spend money on your motherboard and don't skimp on the case. Other items like processors and video cards can always be upgraded later however swapping a motherboard or chassis is a more involved process and deserves your attention. Despite this sound advice people are sometimes greedy and forget they need X dollars for a case. Well, now I have an alternative to suggest, the Redline RL05. It looks great and has plenty of modding potential.
Good Things
PSU Cover (Basement)
External 5.25" Drive Bay
LED Fans Included
Two Colors Available
Lots of Modding Options
Large Side Window
Type C Port Included
Bad Things
Lighter gauge metal rattles a bit
Funky expansion card retainer
Hardware Asylum Rating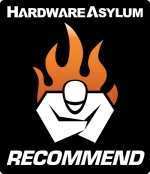 SilverStone Redline RL05 Case Review
Recommend
https://www.hardwareasylum.com