SilverStone Sugo 14 Mini ITX Case Review
Author:

Dennis Garcia
Published:
Monday, February 1, 2021

Introduction
When people think about building a PC there are a few thoughts that come to mind. The first are the excessive enthusiast builds you find all over YouTube built in a big chassis, elaborate watercooling loop, plenty of lights and enough fans to, well, you know. The second is a little more docile and might have some lights but the fans are respectful, the hardware is likely budget friendly and the case might be whatever showed first when sorted by price. While both of these builds will work as a desktop PC the purpose for the build is somewhat one sided and only attaining one goal.
The way I see it every PC build needs to have a purpose beyond the obvious. Enthusiasts, like myself, might prioritize performance and will select hardware that requires a certain type of build just to keep within a certain form factor. However, if you go into a build thinking not about performance but overall size then things can change dramatically offering you more options that can often deliver the same amount of performance.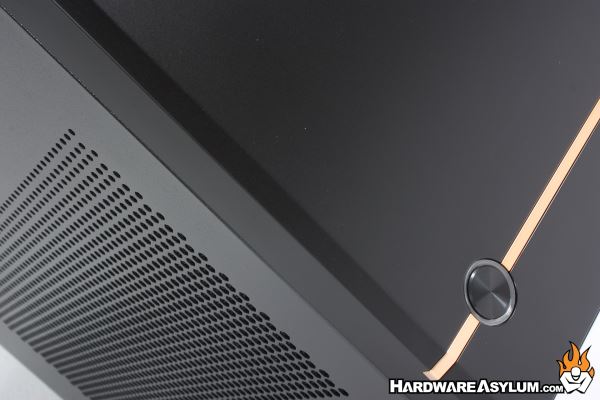 In this review I'll be looking at the SilverStone Sugo 14 (SG14). This is a continuation of the SUGO series that was first introduced in 2005 and is still the epitome of what a Small Form Factor case can be. As you can imagine over the past 10-20 years computer hardware has changed, components get more powerful while accessories tend to morph, some small while others not so much. As such, it is important for a case manufacturer to regularly update their popular case designs to support new trends and technology.
You will typically find two types of SUGO cases from SilverStone. The first is a small cube that supports both Mini ITX and Micro ATX motherboards and are typically wider to support the larger motherboards. The second is similar in design but has been slimmed down to better support the Mini ITX motherboard form factor and yet can still use the standard ATX power supplies.
The SUGO 14 is a bit of a hybrid. It fully supports the Mini ITX and Mini DTX motherboards and comes with a little extra space to handle the modern larger video cards with 3 slot coolers. In fact, the new design offers a multitude of build configurations that combine storage and cooling in creative ways. You can check them out on the SilverStone website.
Specifications
Model No. SST-SG14B (black) / SST-SG14W (white)
Material Plastic front panel, steel body
Motherboard Mini-DTX, Mini-ITX
Drive bay External 5.25" x 1 (without radiator and 3.5" x 1 installed)
Internal 3.5" x 2 (without radiator and 5.25" installed) / 2.5" x 3
Cooling system
Front --
Rear 120mm / 140mm x 1 (120mm black fan x 1 included)
Side 120mm / 140mm x 2
Top --
Bottom --
Internal --
Radiator support
Front --
Rear 120mm
Side 120mm / 240mm
Bottom --
Internal --
Expansion slot 3
Front I/O port USB 3.0 x 2
USB 2.0 x 1
Combo audio x 1
Power supply Standard PS2(ATX)
Limitation of VGA card Length: 330mm
Width: 148mm
Limitation of CPU cooler Air cooler: 182mm (without top fan)
240mm AIO water block: 55mm
Limitation of PSU 150mm
Net weight 4.89 kg
Dimension 247mm (W) x 215mm (H) x 368.1mm (D), 19.55 liters / 9.72" (W) x 8.46" (H) x 14.49" (D), 19.55 liters