SilverStone Sugo 14 Mini ITX Case Review
Author:

Dennis Garcia
Published:
Monday, February 1, 2021

Case Layout and Features
The Sugo SG14 is a basic rectangle measuring 9.72" wide x 8.46" tall and 14.49" deep. Silverstone calls this a shoebox proportion that is not only pleasing to the eye but large enough to support all of the required hardware.
Across the front of the case you will find a single large power button and nice gold accent stripe. Along the far-right edge is a removable panel to expose a single external 5.25" drive bay and all of the front panel connections have been moved to give the front bezel a very clean appearance.
One thing you will notice from the overall photos is that every panel is vented and features a decorative array of holes that decrease in size. As you can imagine this helps with airflow and is key since this case lacks a primary air intake. You will see why later.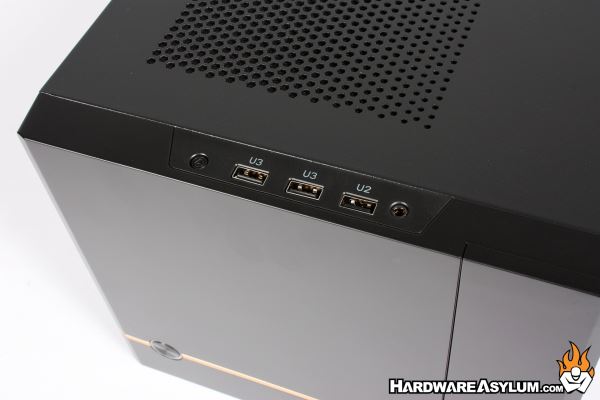 Across the top of the case, you'll find the front panel connections including three USB ports, analog audio connection and reset button.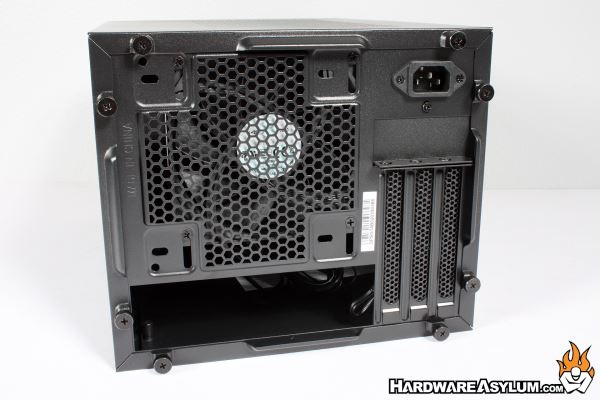 Turning the case around we will find a pretty typical layout. Across the bottom is the I/O opening for your Mini-ITX motherboard, above that is the primary exhaust fan and to the right there are three expansion slot covers and a single power connection at the top. The exhaust fan location comes with a number of slotted holes allowing you options to move the fan around as needed.