Thermaltake Core P3 Pro Tempered Glass Case Review
Author:

Dennis Garcia
Published:
Monday, February 13, 2023

Introduction
When buying a computer case, or any computer component, it is important that you understand the audience the case was intended for. For instance, many computer cases follow a traditional design that was established back in the 90's where everything has a place and fully encased. You have holes in the box to allow air to move freely from one point to another and if you plan things correctly the box can adequality cool your PC components.
Sometimes, you encounter a computer chassis that doesn't do exactly what you want. In these instances, we call on the power of the case mod and start making changes. Traditionally, this would involve a certain degree of drilling and cutting to break everything down to access the component you want to modify.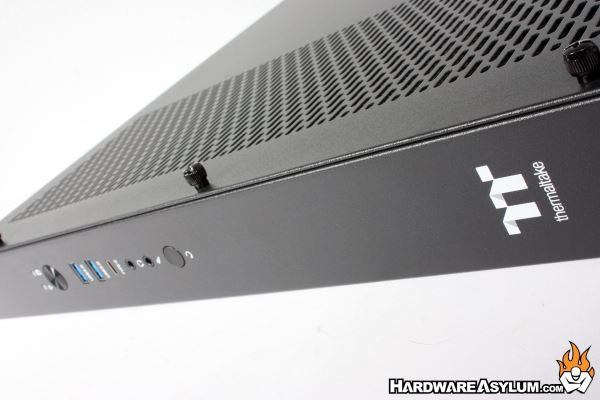 But what if you could buy a case that allowed you to do all the modifications you wanted before the case was assembled?? In this review we will be looking at the Core P3 TG Pro from Thermaltake. This case is part of the "P" line of computer cases designed around the concept of panel mounting your PC hardware. It allows you to fully show off your PC build and even mount it on the wall. Thus, turning your daily driver into an effective art piece.
The interesting thing about the P3 TG Pro is that it came to us shipped as a flat pack. If you are unfamiliar with that term it means that instead of fully assembling the computer case they lay all of the component parts flat in a box and ship that to the customer.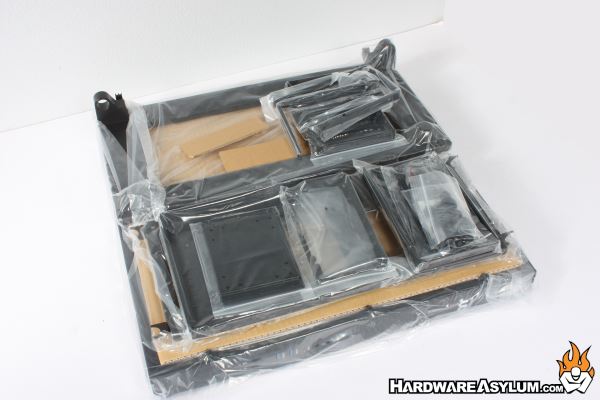 For the shipper this means they can pack more boxes on to the truck, ship more boxes and lower overall shipping costs. At least when you consider total items per load. For the seller, a flat pack doesn't take up as much space and gives OEM system builders room to store more stuff.
Unfortunately, for the OEM that also means they will have to supply their own shipping container for a finished built and have to deal with wasting certain materials while buying others. This is a bit of a quandary for the consumer as they now need to have the skill and desire to not only fully assemble their new PC build but also assemble the case that will ultimately hold everything.
For us, this is an exciting new concept as it gives the case modder the option to not only decide what goes into the build but also modify everything before it is fully assembled.
Specifications
P/N: CA-1G4-00M1WN-09
Series: Core
Case Type: Mid Tower
Dimension (H x W x D): 535 x 268 x 500 mm
(21.06 x 10.55 x 19.69 inch)
Net Weight: 12.5 kg / 27.6 lbs.
Side Panel: 4mm Tempered Glass x 1
Color: Black
Material: SPCC
Expansion Slots: 8
Motherboards: 6.7" x 6.7" (Mini ITX), 9.6" x 9.6" (Micro ATX) / 12" x 9.6" (ATX), 12" x 10.5" (E-ATX)
I/O Port: USB 3.2 (Gen 2) Type-C x 1, USB 3.0 x 2, HD Audio x 1
PSU: Standard PS2 PSU (optional)
Fan Support: Right (M/B Side):
3 x 120mm, 2 x 120mm, 1 x 120mm
3 x 140mm, 2 x 140mm, 1 x 140mm
Bracket (front or top):
3 x 120mm, 2 x 120mm, 1 x 120mm
3 x 140mm, 2 x 140mm, 1 x 140mm
Radiator Support: Right (M/B Side):
1 x 360mm, 1 x 240mm, 1 x 120mm
1 x 420mm, 1 x 280mm, 1 x 140mm
Bracket (front or top):
1 x 360mm, 1 x 240mm, 1 x 120mm
1 x 420mm, 1 x 280mm, 1 x 140mm
Clearance: CPU cooler height limitation: 180mm.
VGA length limitation:
330mm(With reservoir)
450mm(Without reservoir)
PSU length limitation: 200mm