Thermaltake Core P3 Pro Tempered Glass Case Review
Author:

Dennis Garcia
Published:
Monday, February 13, 2023

Case Layout and Features
Normally this is the part of the review where we take a look at the overall chassis and start breaking it down. However, since this case comes in pieces, we will be doing the reverse.
Starting with the parts.
Everything is nicely wrapped and packed extremely well in a Styrofoam backer.
The tempered glass panel is sandwiched in cardboard with the normal plastic protective barrier. With many of the P series designs you will get a few extra parts that will be used differently depending on what format you want to follow.
What I find interesting about the P series is that despite it being designed to look like a panel there is a full chassis design behind the components mostly for cable management.
Looking at the main motherboard tray you'll see a variety of threaded holes for positioning the various components and even computer hardware. Only the access hole near the main 24pin power connector comes with a grommet.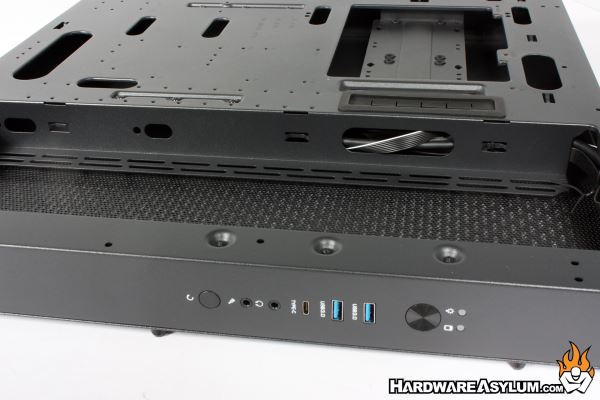 The large opening to the right of the motherboard tray supports up to a 420mm radiator and is recessed enough to make the fan and radiator combo appear flat once installed. The proximity also promotes good airflow through the entire chassis.
Flipping the main chassis panel over you'll find a fully vented area behind the radiator mounting position along with 12 holes in the upper section of the chassis. These holes correspond with a mounting plate behind this panel and is your VESA mount for attaching the Core P3 TG Pro to the wall or on a monitor stand. You will need some additional brackets to make a VESA mount work but, that wasn't a very popular option.