Asetek Gen 4 AIO Cooler Review Roundup
Author:

Dennis Garcia
Published:
Wednesday, December 02, 2015

System Configuration
The Asetek AIO Coolers in this review are designed for Intel Socket LGA2011 / 1156 / 1155 / 1151 / 1150 and AMD processors. Here is an overview of the system and testing methodology.
The system as it was tested
Asus P9X79 - X79 Chipset
Intel Core i7 3930x (3.2Ghz) Hex Core 6 x 256KB L2 Cache 12MB L3 Cache

Asus P8Z68 Deluze Gen3 Intel Z68 Chipset
Intel Core i7 2600K (3.5Ghz) Quad Core 4 x 256KB L2 Cache 8MB L3 Cache
MSI Z170A Gaming M7 – Z170 Chipset
Intel Core i5 6600K (3.5Ghz) Quad Core 4 x 256KB L2 Cache 6MB L3 Cache
Coolers Tested
Asetek 550LC – A 120mm unit with a 27mm thick radiator
Asetek 570LX – A 240mm unit with a 38mm thick radiator
Asetek 590LX – A 360mm unit with a 27mm thick radiator
Thermaltake Water 2.0 Pro
Intel OEM Heatsink
Fans
On Asetek Coolers - Noctua NF-F12 (Push)
On Water 2.0 - Thermaltake 120mm fans (Push Pull)
The CPUID System Monitor was used to obtain and record system temperature data and being that this is a quad core processor we need something that will work across all of the cores at once. For this task we're using a new version of Prime95 (p95v255a) that will allow you to spawn (n) instances to test with.
Intel Core i7 3930K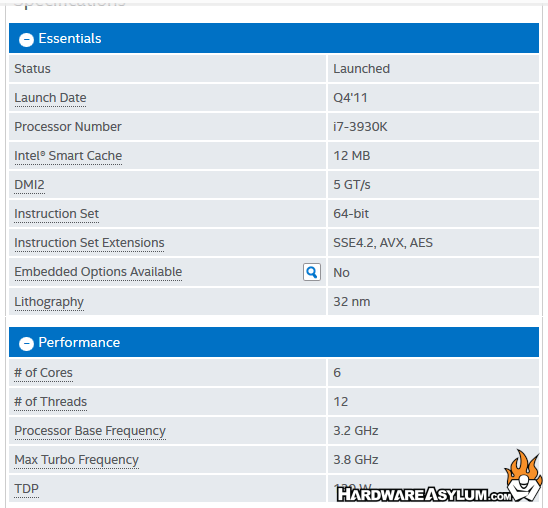 Intel Core i7 2600K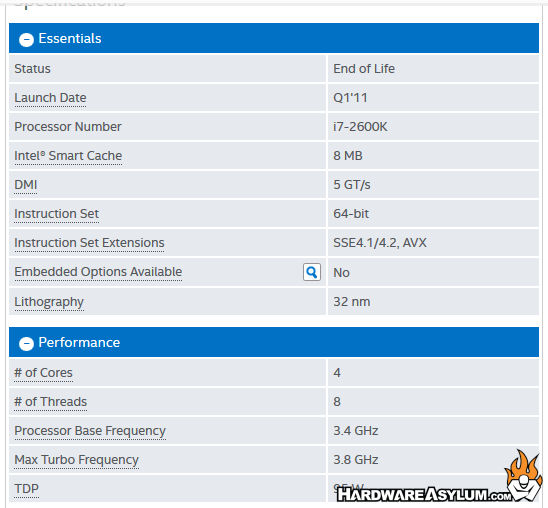 Intel Core i5 6600K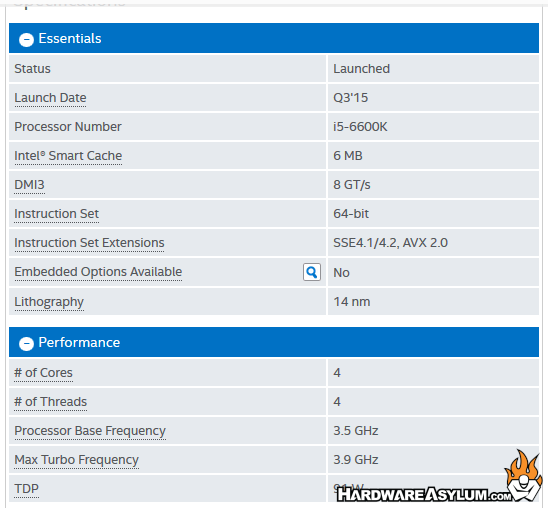 Editors note: Even though the Windows 7 task manager reported 100% processor usage we could never attain a 100% of the rated heat output as documented by Intel (see below) when using Prime95 as a basis for that heat production. Knowing this we ran the stress test until the maximum temperature was attainted and stabilized.

Other things to consider when judging software induced heat output.
a) Clock throttling by the processor at high temperatures.
b) Normal software isn't designed to produce maximum heat output.
c) Variances of cooling temperature.
d) Variances in CPU load.
e) Inaccuracies in thermal diode readouts.
Of course the list goes on..

Our testing methodology is aimed to provide a real world look into this heatsink given the test system provided.