Cooler Master MasterLiquid Maker 92 AIO Watercooler Review
Author:

Dennis Garcia
Published:
Tuesday, November 08, 2016

Introduction
Ever since the first computer enthusiasts started watercooling their PCs there have been designers attempting to create the perfect watercooler. Of course the defacto standard is the AIO combo with a detached radiator however there have been many different iterations over the years and some of them were pretty good. One of the first retail watercoolers that I remember was the Cooler Master Aquagate. It was a bit underpowered by most modern standards but was very innovative having a bay mounted pump/res/radiator unit in an aluminum box with built in fan controls and LED readout. Aquagate was an assembly style AIO meaning it could be expanded but also required you to assemble it during the install.
Cooler Master followed this up with an Aquagate Mini which I believe is the first true AIO cooler featuring a remote radiator and pump block combo directly over the CPU. Interestingly enough this was back in 2004.
In this review I'll be looking at a new AIO style cooler from Cooler Master called the MasterLiquid Maker 92. This is a very different style AIO because everything is mounted together into a single unit. I would still consider this an AIO cooler despite it resembling a traditional style tower cooler.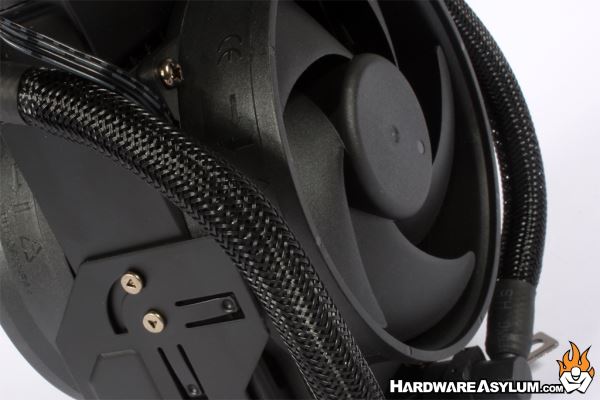 There are a few notable differences with the majority of them being size. The radiator is a 92mm unit that comes with two Cooler Master Air Balance 92mm fans. Between the fans is a traditional radiator with the pump attached to the top while the block is located at the bottom.
One drawback I noticed when testing the MasterLiquid Maker 92 was that when in the vertical position the cooler was very top heavy given the extra weight added to the top of the radiator. Under normal circumstances this isn't a problem however if you move your PC a lot the extra rotational force could damage your motherboard.
Of course that is an issue with ANY large heatsink which goes to show you need to be careful when moving computers around.