Deepcool AK620 Digital Heatsink Review
Author:

Dennis Garcia
Published:
Wednesday, August 23, 2023

DeepCool AK620 Digital Installation
The AK620 Digital has a very interesting installation procedure that includes a universal mounting system to fit every modern CPU. We will be testing on LGA 1200 which means we will need to use the included backplate and build the mounting platform, this will be the same procedure for an LGA 1700 system.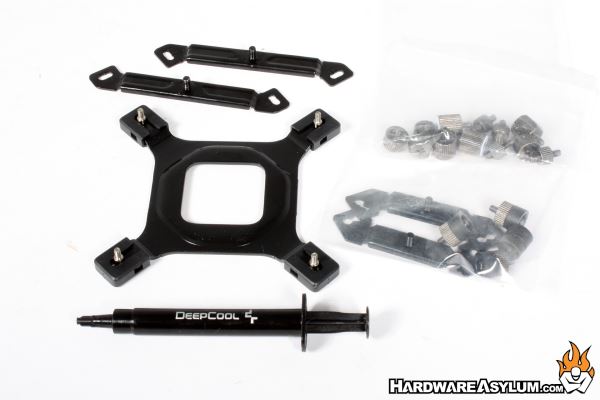 The first part is to install the backplate. This plate comes pre-assembled and just needs to be lined up and held in place until step two can be completed.
Step two requires installing the threaded standoffs which not only hold the backplate to the PCB but also establish the height required for the mounting rails. These screws only need to be "finger tight" to keep the backplate from moving around.
When installing the mounting rails, you need to keep in mind the orientation of the heatsink and how you want the fans to be positioned. By default, the airflow will follow the direction of the mounting rails. If you are unsure how you want the heatsink installed then consider that you should have the airflow directed to the back of your chassis.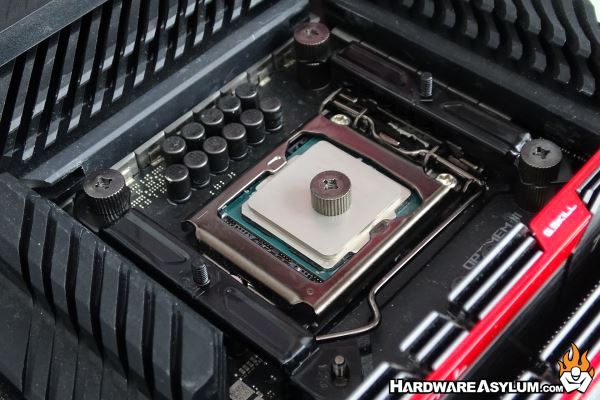 These rails are held in place with four more nuts and be sure to have the squares facing up. They only need to be finger tight but, you can use the included screwdriver if you want.
DeepCool includes a tube of thermal compound that must be installed before installing the cooler. As always, I'll be using the 5-dot method which creates an even distribution of thermal compound across the entire CPU.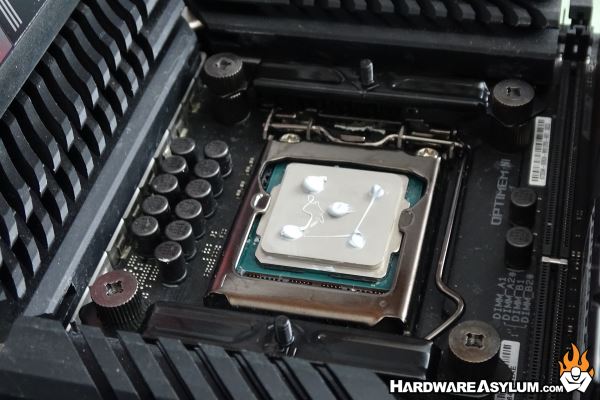 To secure the heatsink you need to position the cooler on top of the threaded posts so that the captured nuts will thread down on them. You will need to remove the fans to secure the heatsink which is super easy using the wire clips attached to each fan.