SilverStone Hydrogon D120 ARGB Dual Tower CPU Cooler Review
Author:

Dennis Garcia
Published:
Saturday, September 4, 2021

Conclusion
The great thing about aircooling a CPU is how affordable the cooling solution is both with initial purchase and throughout the lifespan of the PC. Coolers like the SilverStone Hydrogon D120 ARGB are easy to install and require very little maintenance which include an occasional dusting to clean the fans and radiators. AIO cooling solutions have gotten extremely good over the years but tend to cost more, can be difficult to install and are much more difficult to clean. It is because of this that we continue to have high-quality air coolers on the market and still recommend them for budget minded systems builders.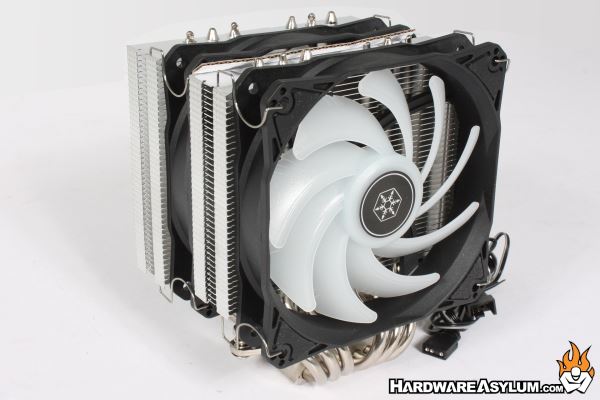 The SilverStone Hydrogon D120 ARGB is a 6 heatpipe coolers that is split across two independent cooling towers. Each tower features a single 120mm ARGB PWM fan offering 30.5 dBA while pushing 56 CFM at 1850 RPM. The lower RPM and fan size seem to be perfectly matched for this heatsink and strike a nice balance between noise and cooling performance.
In our tests the Hydrogon was able to handle a mild 5.1Ghz overclock from our Core i9 10900k with some headroom left. Of course, overclocking performance depends on the workloads, ambient temperature and how aggressive you set your fan curves. In this review we used Prime95 to simulate a workload and used the default "Turbo" fan setting in the Maximus UEFI.
While overall performance is quite good, I did note that the installation procedure was a little "involved". You can physically install the heatsink without removing the cooling fans. There is a channel cut into the radiator allowing the included screwdriver to access the mounting screws. Unfortunately, the included tool didn't fit very well and kept slipping off the screw. Not the end of the world and had I removed the center fan I could have used any screwdriver I wanted.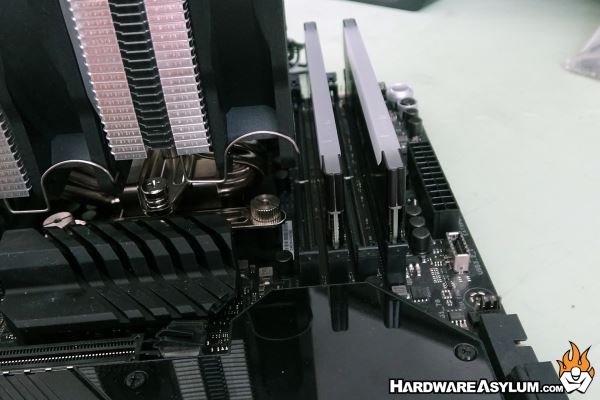 Additionally, the backplate did require a fair amount of assembly so, while you save time by not having to remove the center fan you spend it assembly the backplate provided you are using an Intel LGA 1XXX based system. AMD and LGA 2XXX systems use a slightly different procedure.
Finally, we should talk about the Addressable RGB. For me the preferred method is to use the onboard RGB controller so the lights will sync with whatever I have set on the motherboard. However, you can use any external RGB controller and get the same level of control due to the universal Addressable RGB 3-pin digital connectors used on these fans.
Good Things
Excellent Performance
Dual Tower Design
Six Heatpipe Solution
Compact 120mm Design
Easy Installation
Offset Design to Clear Memory
Bad Things
Installation took longer than it should
Hardware Asylum Rating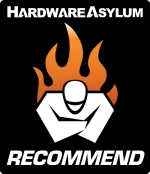 SilverStone Hydrogon D120 ARGB Dual Tower CPU Cooler Review
Recommend
https://www.hardwareasylum.com