SilverStone Argon Cooler Round Up
Author:

Dennis Garcia
Published:
Tuesday, June 14, 2016

Conclusion
There are two factors to consider with the Silverstone Argon coolers featured in this review. First with the popularity of Mini ITX and Micro ATX motherboards there will be a push for smaller computer cases and more efficient cooling solutions. The AR08 and AR06 both fit this profile and take into account that your CPU isn't under full load 100% of the time and the cooling solution should react quickly. The second factor is cost. Back in the day I reviewed two heatsinks from Cooler Master, the Hyper 212 and Hyper 212 Evo. At the time I didn't think much of it, they were small three heatpipe towers with respectable performance and a no frills design. Come to find it is one of the best selling heatsinks of all time due to the respectable performance and inexpensive price tag.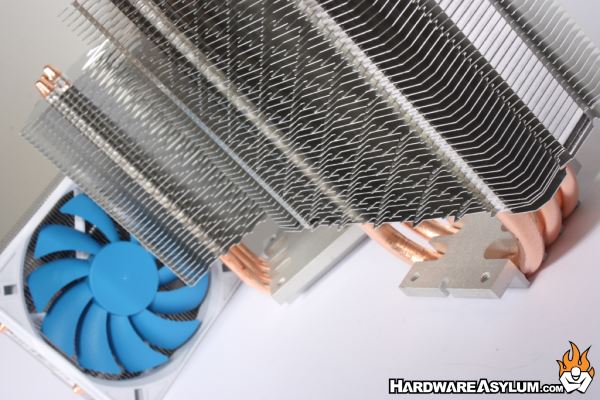 The AR07 and AR08 heatsinks are built with the same level of thinking. With the SST-AR08 we have a smaller 92mm tower with excellent construction, three heatpipes and a core contact design. This cooler would fit perfectly in a small form factor case where a standard 120mm tower was too big. The larger SST-AR07 is a 140mm design built using the same technology found in the AR08 with a larger fan and more surface area. As a result it performs better and will fit in larger tower style cases where space is not a factor but cost is.
Installation and testing went rather smooth. I took issue with the installation hardware and joked to myself that the time to install a heatsink should be a factor in my reviews. Thing is when you have installed a good number of heatsinks you can tell when a heatsink is easy to install by the quality of hardware.
The standoffs used during the installation process do the job but are small and difficult to grab, especially if you are trying to install the cooler inside a case. The large thumb nuts are also difficult to get started and depending on how much room you have it can be difficult to get a good grip to tighten them down.
However, once the cooler is installed the mounting is very solid and in most situations will be the only time you have to deal with it.
Good Things
Excellent Fin Design
Great Performance
Core Contact Design (Direct Contact)
Large 6mm Heatpipes (AR08)
Large 8mm Heatpipes (AR07)
Bad Things
Takes awhile to get installed
Fins can be a little sharp