Cooler Master MasterKeys Lite L Keyboard and Mouse Combo Review
Cooler Master MasterKeys Lite L Keyboard and Mouse Combo Review
Author:

Darren McCain
Published:
Thursday, August 25, 2016

Introduction
I have been a mechanical keyboard enthusiast for a long time but still have enthusiast friends that refuse to make the jump. It can be a bit intimidating and expensive and maybe what they need is something in the middle. Cooler Master may have something with their latest keyboard and mouse combo; the Cooler Master MasterKeys Lite L.
The MasterKeys Lite L keyboard features a new hybrid switch construction dubbed Mem-chanical designed provide the tactile feedback of the true mechanical key switches without breaking the bank. Throw in a gaming mouse and full RGB lighting and we just might have a contender!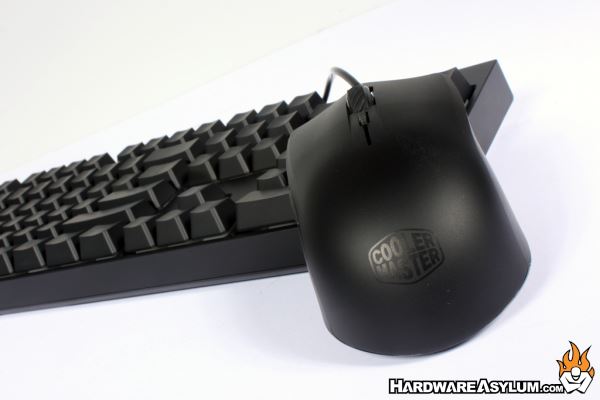 Targeting the market between membrane keyboards and mechanical keyboards doesn't give a lot of wiggle room for variety and features. Currently the set is only offered in smooth black with RGB lighting to provide personality to match your build. The keyboard doesn't even come with a wrist rest. Still there is a lot to be said about focusing on the basics and who doesn't like a good RGB solution?.
Specifications
Keyboard:
Model Number: SGB-3040-KKMF1-US
Switch Type: Cooler Master Mem-chanical
Color: Black
LED Color: RGB
Repeat Rate: Normal 1x / Turbo 8x
On-the-fly system: Lighting / Multimedia / Win LK / Full Keys LK
Cable: Non-Detachable Rubber Cable
Connector Cable: USB 2.0
Cable Length: 1.8 Meters
Dimensions: 439 x 129 x 41mm
Product Weight (without cable): 967 g
Warranty: 2 years
EAN Code (US Layout): 4719512052754
UPC Code (US Layout): 884102028861
Mouse:
Sensor: Optical AVAGO 3050
Switch Type: Omron 10M
Color: Black
LED Color: RGB
On-the-fly system: Lighting / DPI
Cable: Non-Detachable Rubber Cable
Connector Cable: USB 2.0
Cable Length: 1.8 Meters
Dimensions: 114 x 64 x 39mm
Product Weight (without cable): 91 g
Warranty: 2 years