EpicGear DeFiant Mechanical Keyboard Set Review
EpicGear DeFiant Mechanical Keyboard Set Review
Author:

Dennis Garcia
Published:
Friday, December 16, 2016

Conclusion
While the EpicGear DeFiant Mechanical Keyboard Set is an amazing keyboard kit it begs the question of "why?". Since the inception of the mechanical keyboard companies have been faced with having to produce multiple versions of the same keyboard based on different switch types. This leads to higher manufacturing costs and storage problems all because the switches are soldered to the PCB. Some keyboard zealots have figured out ways to change this but for the average user it becomes a take it or leave it thing.
By allowing users to swap out keyswitches you now have a common base that can be assembled in whatever configuration you need, or in the case of the curious gamer, mix, match and tune so their keyboard is exactly how they want.. Of course while you can pull the switches why not allow a quick LED color change using a set of color bars and make this keyboard something you can fiddle around with.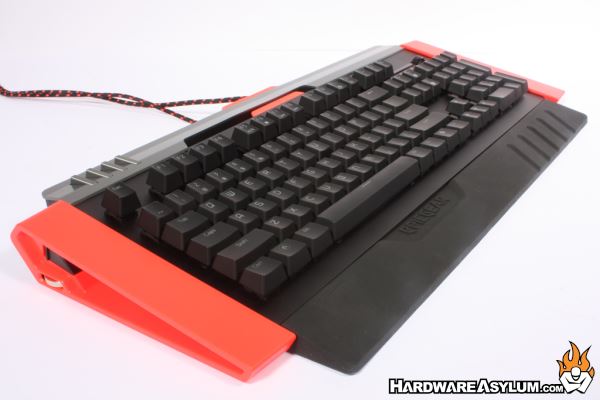 Of course the EG MMS system is only part of the entire package considering that you can attach a variety of accessories to the DeFiant keyboard including the included parts and additional gaming pads. My only complaint is the lack of RGB LEDs. It seems only fitting to offer four custom lighting modes along with the ability to change the colors per mode instead of making them static using the color bars. Of course combining the two (RGB LED and Color Bar) seems like the logical next step considering you can easily mark what keys are "different" using the color bars.
Overall I'm really impressed with the EpicGear DeFiant Mechanical Keyboard Set and really enjoy the mix and match nature of the entire series. In a way you can buy all the parts at once or mix and match parts later to build the perfect combo, the option is yours.
Good Things
EG MMS Swappable Keyswitches
Three Keyswitch Types Available
Modular Attachment Points
9 LED Light Modes
Software Available
Additional Parts Available
Standard Keycap Style
Bad Things
No RGB LED option
Too much bright orange
Hardware Asylum Rating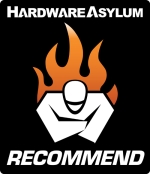 EpicGear DeFiant Mechanical Keyboard Set Review
Recommend
https://www.hardwareasylum.com