Lexar Ares 5200Mhz DDR5 Memory Review
Author:

Dennis Garcia
Published:
Wednesday, May 11, 2022

Conclusion
Early in this review I mentioned the impact the global chip shortage had on adoption of DDR5 and the supporting hardware platform and while most hardware enthusiasts demand high speed memory modules there is a greater majority whom would be happy buying the sweet spot that not only works well with the platform but also tends to be less expensive.
In this review we looked at the Lexar ARES DDR5 OC Desktop memory which might not be the fast memory on the market but defiantly is the right memory for your next build. Out of the box the timings and speed match perfectly with the Alder Lake platform and the current software that is available. Of course, as processors mature and software demands increase you will see higher speed DDR5 modules taking the lead but, for now it would seem 5200Mhz to 5400Mhz seems to be the sweet spot.
The Lexar ARES DDR5 modules feature no RGB lighting and given that they are built from the Crucial DDR5 module sets you can see why that decision was made.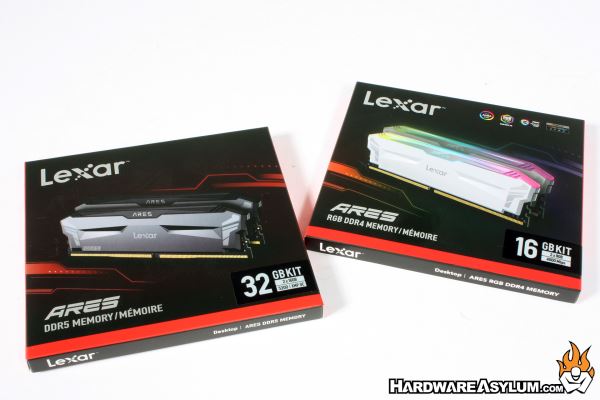 However, if you are still on DDR4 memory platforms and love you some RGB then look no further than the Lexar ARES DDR4 RGB modules. This kit showed what the ARES modules would look like in pure white and features an integrated RGB light bar across the top.
Overall, these modules preformed well out of the box and looked great doing it. Be sure to check out the Lexar website for more information on this module and others in the ARES lineup and if you want to pick up a set you can find them though the Lexar Amazon storefront or at any major shopping site.
Good Things
Great Performance
Limited to 5200Mhz
No RGB LEDs
Currently "Limited" to 32GB kits
Bad Things
Currently there is only a single sku available
Hardware Asylum Rating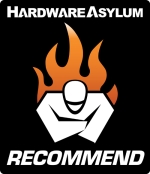 Lexar Ares 5200Mhz DDR5 Memory Review
Recommend
https://www.hardwareasylum.com