Patriot Viper Gaming 4266Mhz 16GB Blackout Edition Memory Review
Author:

Dennis Garcia
Published:
Wednesday, November 4, 2020

Viper Gaming 4266Mhz Blackout Memory Overview
As I mentioned before the heatspreaders appear to be extruded aluminum parts with a solid feel and visible weight that you simply cannot get from a stamped metal heatspreader. They are devoid of RGB and feature the VIPER text logo along both sides of the heatspreader.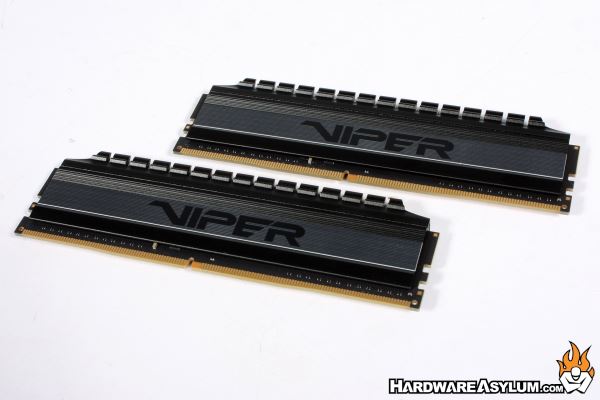 Module height has always been a concern when it comes to system builds since heatsink manufactures often build their designs based on the JEDEC module standards. This is great when using vanilla memory modules but, once you switch to performance memory your cooling method can becomes a concern.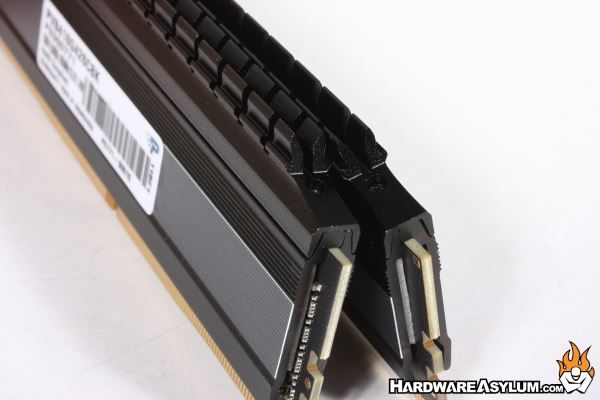 In terms of overall height the module measures a little over 1.75 inches tall which appears to be the new accepted standard when it comes to memory module height. Given that most high-end builds have switched to AIO or DIY watercooling there is less risk involved when it comes to heatsink clearance however, that is something builders need to be concerned with when planning out their systems.
The module is single sided with chips only on one side of the module and, of course, the PCB is black adding to the visual dynamic of the Viper Gaming memory.