EVGA Z170 Classified Motherboard Review
EVGA Z170 Classified Motherboard Review
Author:

Dennis Garcia
Published:
Monday, November 02, 2015

Introduction
They say when you find a winning formula you stick with it. That isn't to say that you cannot innovate but when it comes to computer hardware I am of the opinion that radically changing things just for the sake of change rarely works out. Most of the time it hurts consumers either by leaving them with 100% hype and only 10% product or it changes the perception of the company so much you no longer know what to expect.
EVGA is very methodical in their product designs by reusing what works and making small tweaks to fit growing market conditions. They also listen to their consumers about what works and what should be changed making many of the products crowd sourced in a way. Together this builds a very solid base to build on that is also strangely progressive.
In this review I'll be looking at the new EVGA Z170 Classified motherboard. Like previous versions this is the top of the line edition for the high-end computer enthusiast looking to get the most from their computer. These might inlcude custom system builds, multi-GPU setups, high-end gaming and any level of overclocking you can imagine.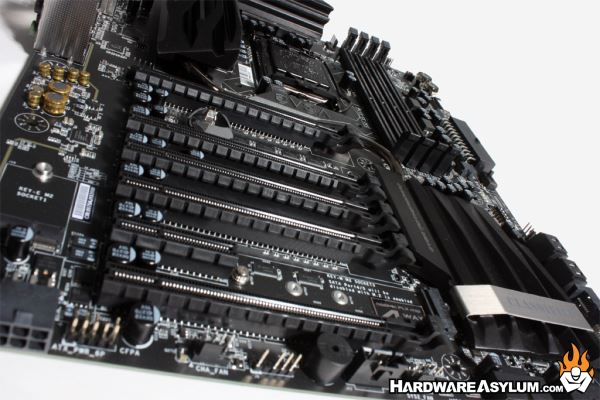 As expected the EVGA Z170 Classified comes with a whole list of enthusiast friendly features placing it in a very unique position. Not only is the board at the top of the EVGA product line but is also one of the few Z170 motherboards capable of running 4-way SLI.
Specifications
Chipset - Intel Z170
SLI - 4-Way
SATA - 8 SATA 6G
RAID 0, 1, 5, 10, JBOD
USB - 1 USB 3.1 / 8 USB 3.0 / 2 USB 2.0
Memory Support - 4 DIMM Dual-Channel DDR4 3200MHz+ (up to 64GB)
Capacitors - POSCAP/Solid State
Ethernet - 2x Intel® Gigabit NIC
Audio - Creative Sound Core3D Quad-Core Audio Processor
DisplayPort - 1x DP 1.2, 1x HDMI 1.4
Fan Headers - 7 (2 PWM, 5 DC)
PCB - 8 Layers
PCI-E Slot Arrangement - 1x16, 2x16, 3x8, 4x8
NVMe Support - Yes (PCI-E)

Form Factor
E-ATX Form Factor
Length: 12in - 304.8mm
Width: 10.375in - 263.5mm