EVGA Z170 Classified Motherboard Review
EVGA Z170 Classified Motherboard Review
Author:

Dennis Garcia
Published:
Monday, November 02, 2015

Benchmarks - Overclocked
As with all of our reviews, we pit the default speed system against the overclocked one in a head-to-head byte match. The effective overclock for these tests is 4.78Ghz @ 46x multiplier and 104 BLCK.
At first this overclock was rather easy to obtain with only a slight bump in CPU voltage. I was surprised to see how well my processor responded to BCLK adjustments on the Classified with an effortless 104BCLK. Memory was set to XMP Profile 2 and with the Base Clock adjustment ramped up to 2900Mhz. The Memory controller also increased to just over 4Ghz which should really increase raw memory speeds.
CPUz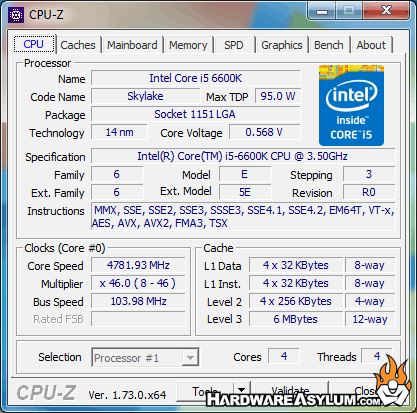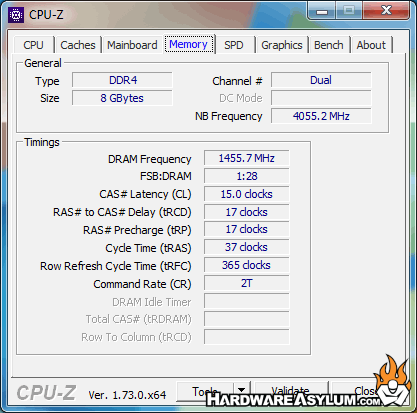 SiSoft Sandra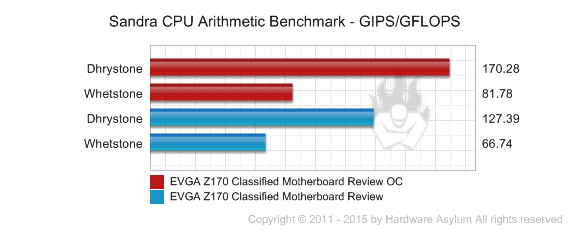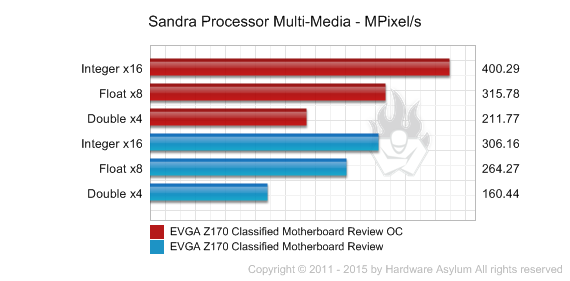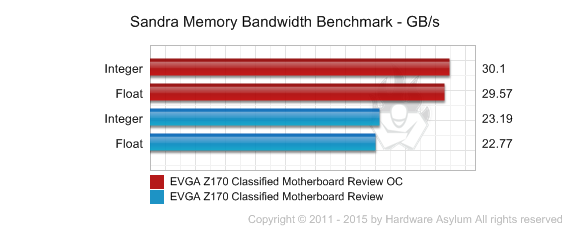 Unreal Tournament 3

Call of Duty 4 Modern Warfare

Futuremark PCMark 7

Futuremark PCMark 8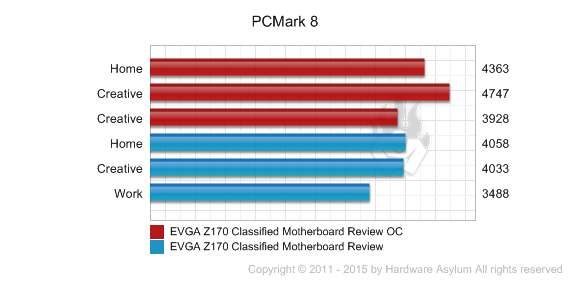 Overclocking Conclusion
Overclocking the EVGA Z170 Classified was pretty straight forward and not much different from a LGA1150 Haswell. For some overclocking is a confusing prospect and the new EVGA UEFI layout takes out the guess work. Sure, you may need to look up a few things but for the most part everything I set worked and many of the Auto settings worked out better than if I tweaked them manually.
Some of the highlights of this overclock is 30GB/s memory speed which is normally reserved for 3Ghz memory speeds and above. The increase in controller speed helped here along with the slight bump in BCLK