Gigabyte X79 UD7 OC Motherboard Preview
Gigabyte X79 UD7 OC Motherboard Preview
Author:

Dennis Garcia
Published:
Monday, November 14, 2011

Introduction
Early this year Intel released a new processor architecture that has quickly become the go to system for mainstream users and hardware enthusiasts alike. The platform is so powerful that even with a dual channel memory controller it was still faster than the previous LGA 1366 using a triple channel memory controller and six processor cores. Well the next generation is available and promises to take "Sandy Bridge" to the next level.

In this motherboard preview we will be looking at a new motherboard from Gigabyte called the X79 UD7. This motherboard is designed to take advantage of the new Sandy Bridge E processors, quad channel memory controllers and 32x Lanes PCI Express.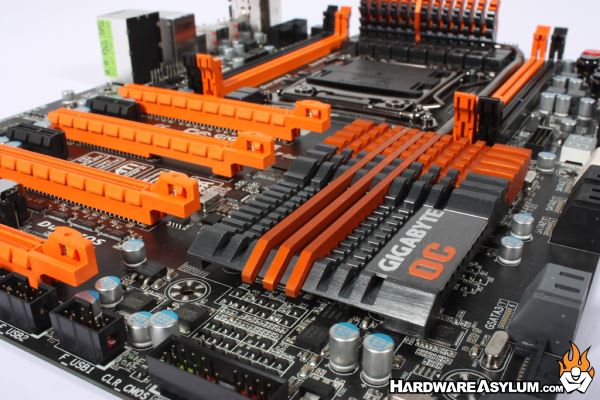 The X79 UD7 OC is a top of the line enthusiast motherboard that integrates the specialized OC motherboard schematic into the primary Gigabyte product offering. The combination promises to give more users access to the enthusiast offering at the expense of "friendly" features common to mainstream and gaming systems.