Gigabyte X99 Gaming 5P Motherboard Review
Gigabyte X99 Gaming 5P Motherboard Review
Author:

Dennis Garcia
Published:
Wednesday, July 01, 2015

Benchmarks - Overclocked
As with all of our reviews, we pit the default speed system against the overclocked one in a head-to-head byte match. The effective overclock for these tests is 4.3Ghz @ 43x multiplier and 100Mhz BCLK. Overclocking the X99 Gaming 5P wasn't as easy as you would think given our experience with overclocking Gigabyte products. Of course the first 4Ghz was easy, 4.5Ghz was unstable and 4.4Ghz was getting better but not enough to complete the testing suite. Likewise when attempting to change BCLK we would always get a failed boot and pretty much gave up trying to tune the motherboard.
CPU-Z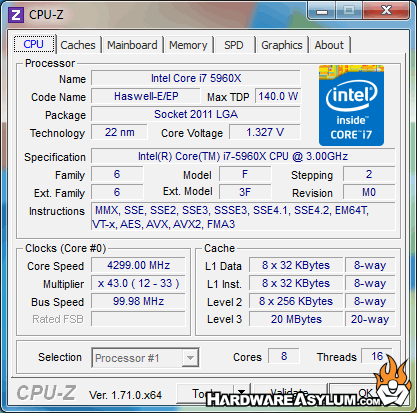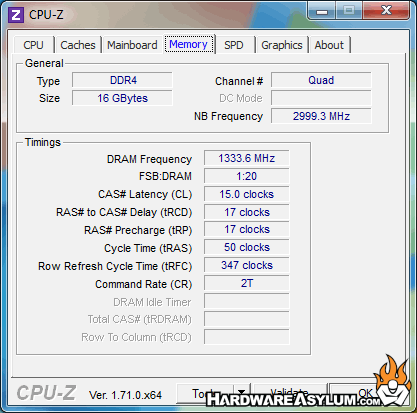 SiSoft Sandra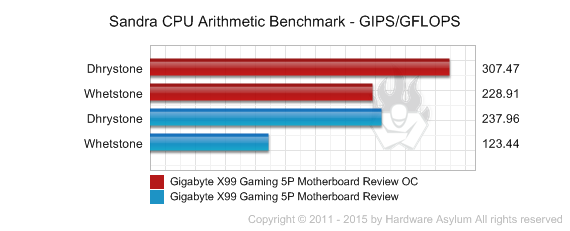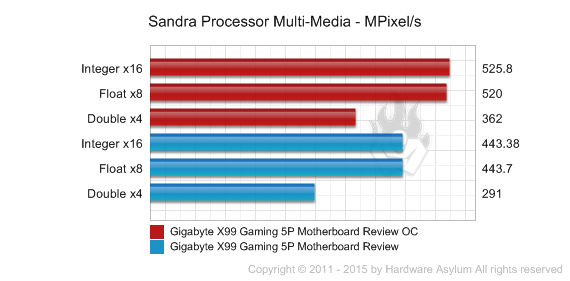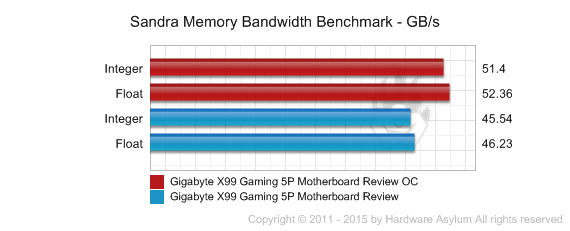 Unreal Tournament 3

Crysis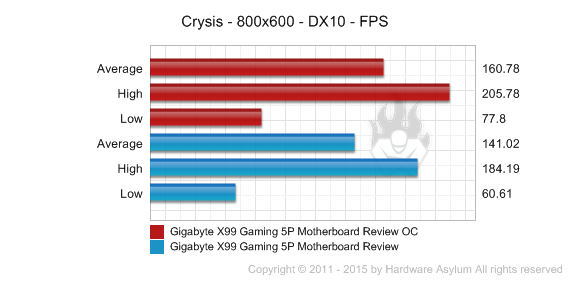 Call of Duty 4 Modern Warfare

Futuremark PCMark Vantage

Futuremark PCMark 7

Overclocking Conclusion
Overclocking the Haswell-E is a lot like overclocking a standard Haswell. All of the same controls are available and they all react the same. There are a few notable differences and all seem to be related to heat, Given that the TDP is 140w you're going to need a cooler that will dissipate 250+ Watts if you want to maintain decent temps.
Of course to get the most from your overclocking adventure you need a motherboard that will cooperate. In our case the X99 Gaming 5P was a little flat and only really responded to straight up multiplier adjustments. BCLK would have allowed us to tweak memory more and while the board does come with the fancy OC Socket after several attempts to run 102Mhz BCLK it was decided that an Uncore run wasn't worth it.
This is where we normally say "Your Mileage May Vary" but we are then reminded that the X99 Gaming 5P might be part of the Champion Series but that doesn't make it a top of the line Overclocking motherboard. Gigabyte has other products for that.