Gigabyte Z77X-UD3H Motherboard Review
Gigabyte Z77X-UD3H Motherboard Review
Author:

Dennis Garcia
Published:
Tuesday, July 03, 2012

Introduction
Typically when Intel releases a new processor they follow the release with a new chipset that takes advantage of the new features. Most of the time new chipsets are released at the same time but that isn't the case with the Intel Z77. Of course with a new chipset the biggest question is. "Should I make the jump and upgrade? Or do I stick with what I know??"

In this review we will be looking at the Gigabyte Z77X-UD3H motherboard featuring the new Intel Z77 chipset and supporting LGA 1155 processors. So why a new chipset? When Intel released the Z68 it combined the features found in both the P67 and H67 chipsets and made them virtually obsolete. Personally we feel the P67 is still the better platform for overclocking but the Z68 does come in is a close second. The Intel Z77 builds on these advancements and brings with it a few more specific features such as native USB 3.0 and PCI Express 3.0 support.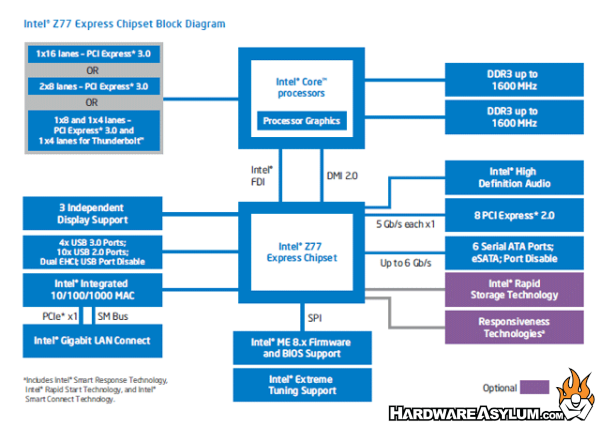 In terms of total PCI Express lanes there is virtually no change between the Z77 and older P67/Z68 chipsets. There are 16x lanes available from the processor either using PCI Express 2.0 or 3.0 depending on your processor. You will also get 8x PCI Express lanes following the 2.0 spec direct from the chipset. Most of the chipset lanes are dedicated to expansion slots but can also be used for onboard Ethernet and/or RAID controllers.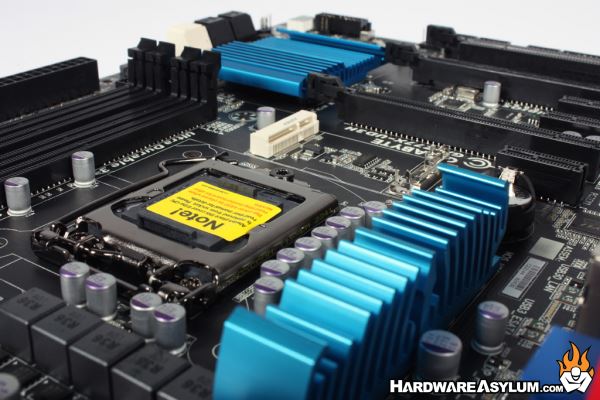 Ivy Bridge enabled motherboards come in all different styles, some are designed for overclocking and gaming while others take a simpler route and only provide what Intel recommends. When looking for a general purpose motherboard it is often best to look in the middle of these two offerings and then consult your budget to determine what you can afford vs what you really need to have. The GA-Z77X-UD3H bridges the gap between a mainstream motherboard and benchtop overclocker with a few key additions often missing from the lower end offerings.