bequiet! Power Zone 850W CM Power Supply Review
bequiet! Power Zone 850W CM Power Supply Review
Author:

Dennis Garcia
Published:
Tuesday, September 16, 2014

Introduction
Power supplies are often picked based using a simple process based on capacity and price. Of cousre In the early days this was all you needed and all anyone cared about. Competition in the PSU market has changed the way we look at these products and really for the better. These days we have to contend with a whole list of things when choosing a power supply from simple things like wattage up to if you want modular cables.
In this review we will be looking at the bequiet Power Zone 850w. As the name suggests this is a 850W power supply that is designed to be virtually silent and highly configurable for a variety of applications. The PSU features a 80Plus Bronze rating, fully modular cables and 135mm SilentWings fan.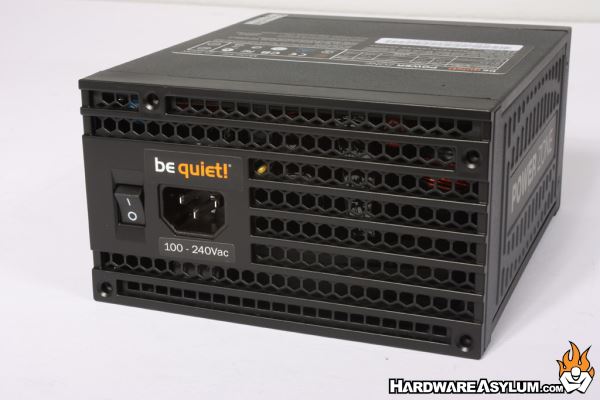 Specifications
Continuous power (W) 850
Peak power (W) 900
Form factor ATX12V 2.4
Form factor EPS 12V V2.92
Modular cable management
PFC active
Power factor at 100% load 0.99
Compliant to Intel Haswell C6/C7 mode
Compliant to Intel C6 mode
12 V Single Rail operation

Protection
OCP (over current protection)
OVP (over voltage protection)
UVP (under voltage protection)
SCP (short circuit protection)
OTP (over temperature protection)
OPP (over power protection)

Certification
80PLUS Bronze
Warranty (Years) 5
About bequiet
be quiet is premium brand manufacture from Germany that specializes in power supplies and cooling solutions for the desktop PC. They have been voted number 1 for power supplies in Germany and are also a six time winner for manufacture of the year in the same category. In Europe there is an uncanny emphasis placed on silence that is unrivaled anywhere else in the world. be quiet has over 10 years in the field of noise reduction and has applied that knowledge to their long line of power supplies and specially designed fans.